Ludwig Klages and the Philosophy of Life: A Vitalist Toolkit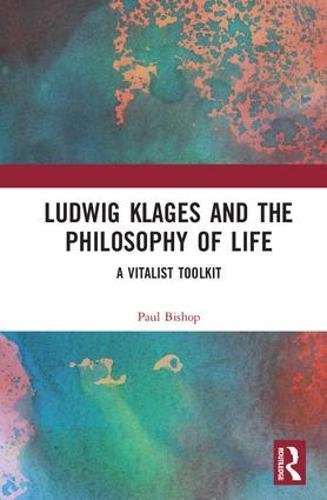 Also by Paul Bishop


This book provides a unique overview of and introduction to the work of the German psychologist and philosopher Ludwig Klages (1872-1956), an astonishing figure in the history of German ideas. Central to intellectual life in turn-of-the-century Munich, he went on to establish a reputation for himself as an original and provocative thinker. Nowadays he is often overlooked, partly because of the absence of an accessible and authoritative introduction to his thought; this volume offers just such a point of entry. With an emphasis on applicability and utility, Paul Bishop reinvigorates the discourse surrounding Klages, providing a neutral and compact account of his intellectual development and his impact on psychology and philosophy.
Part 1 offers an overview of Klages's life, visiting the major stations of his intellectual development. Part 2 examines in turn nine major conceptual `tools' found in Klages's extensive writings, aiming to clarify Klages's terminology, to demystify his discourse, and to sift through Klages's credentials as a psychological thinker. Part 3 consists of extracts from Klages's writings, thematically oriented; these showcase the aphoristic and lyrical, as well as psychological and philosophical, qualities of Klages's writing, including his interest in aesthetics. Taken together, all three parts constitute a vitalist `toolkit' - to build a fuller, richer life.
Drawing on previous studies of Klages that have only been available in German, Ludwig Klages and the Philosophy of Life provides a non-polemical account of Klages's life and work, with explanations and commentaries to guide the reader through extracts from his writings. The book accessibly explains the most important ideas and concepts found in Klages's work, including soul, spirit, character, expression, will, and consciousness, and it reveals Klages to be a serious figure whose thought remains relevant to many disciplines today. It will stimulate interest in his work and create a new readership for his remarkable worldview.
About the Author(s)
Paul Bishop is William Jacks Chair of Modern Languages in the School of Modern Languages and Cultures at the University of Glasgow, UK.
You may also like