Analytical Psychology in a Changing World: The Search for Self, Identity and Community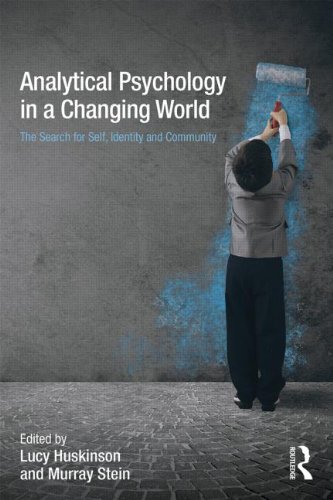 Book Details
Publisher : Routledge
Published : 2014
Cover : Paperback
Pages : 244
Category :
Jung and Analytical Psychology
Catalogue No : 36632
ISBN 13 : 9780415721288
ISBN 10 : 0415721288
Also by Lucy Huskinson
Also by Murray Stein

How can we make sense of ourselves within a world of change? In Analytical Psychology in a Changing World, an international range of contributors examine some of the common pitfalls, challenges and rewards that we encounter in our efforts to carve out identities of a personal or collective nature, and question the extent to which analytical psychology as a school of thought and therapeutic approach must also adapt to meet our changing needs. The contributors assess contemporary concerns about our sense of who we are and where we are going, some in light of recent social and natural disasters and changes to our social climates, others by revisiting existential concerns and philosophical responses to our human situation in order to assess their validity for today.
How we use our urban environments and its structures to make sense of our pathologies and shortcomings; the relevance of images and the dynamic forms that underpin our experience of the world; how analytical psychology can effectively manage issues and problems of cultural, religious and existential identity - these broad themes, and others besides, are vividly illustrated by striking case-studies and unique personal insights that give real lucidity to the ideas and arguments presented.
Analytical Psychology in a Changing World will be essential reading for Jungian and post-Jungian scholars and clinicians of depth psychology, as well as sociologists, philosophers and any reader with a critical interest in the important cultural ideas of our time.
About the Editor(s)
Murray Stein is a training and supervising analyst at The International School of Analytical Psychology Zurich, Switzerland. He is the author of many articles and books.
You may also like