Love and Survival in Budapest: The Memoir of Artur Renyi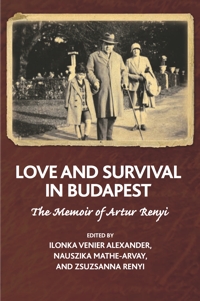 Book Details
Publisher : Karnac Books
Published : June 2017
Cover : Paperback
Pages : 150
Category :
Memoir
Catalogue No : 38133
ISBN 13 : 9781782204169
ISBN 10 : 1782204164
Also by Ilonka Venier Alexander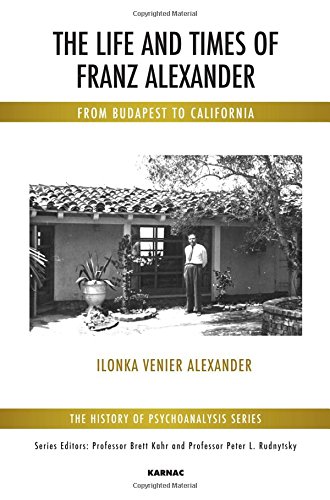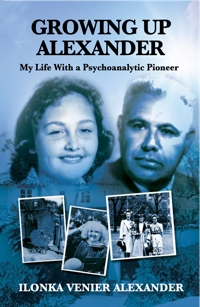 This book was written by Artur Renyi in the late 1940s as a memoir and gift to his only child, Dr Alfred Renyi, noted Hungarian mathematician and the father of probability theory. The memoir is written in the form of a diary and chronicles the life of Artur, a linguist and engineer, and his wife, Borbala Alexander, a photographer who just happens to be the younger sister of the eminent psychoanalyst Franz Alexander, the founder of the Chicago Institute for Psychoanalysis. It covers the years 1921 through to 1948. This work was translated by the author's granddaughter and great granddaughter, and edited by Dr Alexander's granddaughter.
This unique work documents the fate of Hungarian Jews in Budapest long before, during and after the Nazi regime. Artur Renyi writes compellingly and grippingly about fascism in Hungary and the persecutory laws against Jews, life in pre-World War II Budapest, the air strikes on Budapest, and details what happened when 250,000 Jews were forced to leave their homes in Budapest. It is most of all an intimate tale of a family written after World War II, when things changed dramatically in Eastern Europe. It is a love letter from father to son and tells of one family's courage, compassion, and integrity during a time when all hell was breaking loose around them.
About the Editor(s)
Ilonka Venier Alexander is a clinical social worker and psychotherapist with thirty years' experience in the field of mental health. She had the opportunity to testify before the United States Congress in the early days of the HIV epidemic about its impact on Boston area veterans. For years her area of specialization was adults with a severe and persistent mental illness. Later in her career she helped to write the mental health standards for children and adolescents in Nova Scotia, at the time the only such standards in Canada. She received her Masters of Social Work degree from the University of Southern California and is the granddaughter of Dr Franz Alexander, founder of the Chicago Institute for Psychoanalysis.
More titles by Ilonka Venier Alexander
Nauszika Mathe-Arvay was born in Budapest in 1973 and still lives in the neighbourhood, where for the last decade she has worked as a psychologist for an elementary school. She is especially interested in how to create an integrative community in which every member can play a valuable role, applying narrative methods and restorative practice. She considers all personal, family, and community roots, as well as intercultural aspects, very important.
Zsuzsanna Rényi worked as a historian for the Hungarian Academy's Research Institute and was a lecturer for ELTE University in Budapest. She has retired but is still doing translations as well as teaching English. She is especially interested in Anglo-American cultural history and civilization. In recent years she has published a book of interviews about his father, the mathematician Alfred Rényi. She is enjoying family life and her grandchildren.
You may also like