Living in the Borderland: The Evolution of Consciousness and the Challenge of Healing Trauma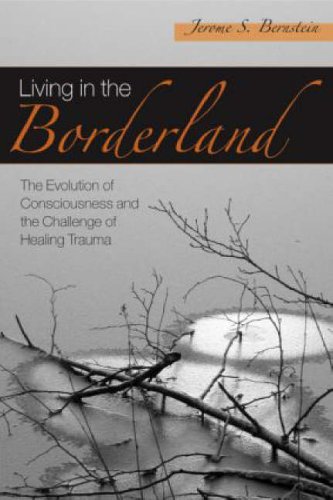 This book addresses the evolution of Western consciousness and describes the emergence of the 'Borderland,' a spectrum of reality that is beyond the rational yet is palpable to an increasing number of individuals. Building on Jungian theory, Jerome Bernstein argues that a greater openness to transrational reality experienced by Borderland personalities allows new possibilities for understanding and healing confounding clinical and developmental enigmas. There are many people whose experiences of reality is outside the mainstream of Western culture; often they see themselves as abnormal because they have no articulated frame of reference for their experience. The concept of the Borderland personality explains much of their experience. In three sections, this book examines the psychological and clinical implications of the evolution of consciousness and looks at how the new Borderland consciousness bridges the mind-body divide.
Reviews and Endorsements
Contents: Prologue. Part I: Living in the Borderland. The Pathological and the Sacred: Hannah. Genesis: Birth of the Western Ego. Make-up of This Psyche Split-Off from Nature. Darwin and Overspecialization: The Threat of Species Suicide. Beyond Darwin and Newton: Complex Adaptive Systems. A Co-Evolutionary Partner. Part II: Introduction to Part II: Psychological and Clinical Implications. A Great Grief. Portals to the Borderland. Borderland/Borderline. Part III: Introduction to Part III: A New Emerging Consciousness: Building a Clinical Bridge between the Mind-Body Split. A Cookout: Fundamental Differences and Points of Linkage Between Navajo and Western Healing Systems. Clinical Adaptations Between Navajo and Western Healing Approaches: Bridging the Mind-Body. Spiritual Redemption or Spiritual Bypass. Transrational Data in a Western Clinical Context: Synchronicity. Environmental Illness Complex. Further Reflections. Epilogue: The Borderland - The Place-of-potential-meeting.

You may also like