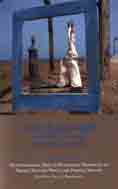 Born from the author's desire to write a clear and simple account of complex material based on ethnopsychotherapy and migrations, this book aims to clarify some key questions, rather than serve as a definitive text. It will be of interest to ethnopsychotherapists, to those working with refugees or immigrants, or those interested in the issues of migration and wishing to gain a greater understanding of our multi-cultural world.
Reviews and Endorsements
'This is a most fitting book to launch Karnac's latest series, The International Series of Psychosocial Perspectives on Trauma, Displaced People, and Political Violence. The Series includes not only British contributions but it also hosts experiences from other countries as, today, these issues... affect the entire world. Within the last twenty years, armed conflicts around the world have created not only political upheavals but unspeakable suffering to vast numbers of people. Given the new globalised structures of our world today, the effects of these phenomena stretch far beyond the geographical boundaries of the countries concerned.

Lives Elsewhere offers English-speaking readers one of the best examples of continental European approaches to working psychologically with refugees and migrants. Unfortunately, the relevant literature in English, by and large, hardly acknowledges these continental perspectives, tending to remain close to Anglo-North American traditions. Yet as readers will discover, there is a great deal of richness in these neglected approaches. This volume is mainly based on the 'ethnopsychiatric' approach, which extends traditional psychiatric, psychological, and psychotherapeutic horizons by connecting them with theories and methods borrowed from anthropology and sociology.... This is a most apt description because this book, in effect, combines ethnopsychiatric elements with insights from systemic approaches as well as from the theory and practice of narrative psychotherapies. This unique blend interrelates the inner and outer worlds, the intrapsychic, the interpersonal, and the wider socio-political realms, appreciating the importance of rites and rituals as well as the power of narrative accounts. These are typical issues that all practitioners working with this group of people are grappling with, and this book offers a wealth of material that can instruct and inspire all readers.'
- Renos K. Papadopoulos, Series Editor, from the Foreword

'This book is a great tool for those professionals who work with people from different cultures and want to learn how to look at the process of migration in a positive and enriching perspective. An ethno-systemic-narrative approach and a variety of therapeutic interventions are well described in this book as a way to deal with the mental health and the social and family changes of the migrant in the new land.'
- Maurizio Andolfi, MD, Child Psychiatrist

'This comprehensive work describes the psychotherapeutic practices in contemporary Europe that have chosen to treat immigrant patients with real interest and respect. Anyone seeking an intimate understanding of psychopathology, trauma and immigration, will find "Lives Elsewhere" an indispensable book.'
- Nathalie Zajde, PhD, Professor of Psychology


About the Author(s)
Natale Losi is a family psychotherapist, medical anthropologist and sociologist who has extensive professional experience working in various African countries, as well as various conflict and post-conflict societies such as Albania, Kosovo and Palestine. He is currently the Head of Psychosocial and Cultural Integration Unit at the Regional Mediterranean Mission of the International Organization for Migration, based in Rome. His numerous books include 'Psychosocial and Trauma Response in War-Torn Societies: The Case of Kosovo (2000), Archives of Memory: Supporting Traumatized Communities through Narration and Remembrance (2001) and Lives Elsewhere: Migration and Psychic Malaise (2006).
You may also like