Attachment-Focused Trauma Treatment for Children and Adolescents: Phase-Oriented Strategies for Addressing Complex Trauma Disorders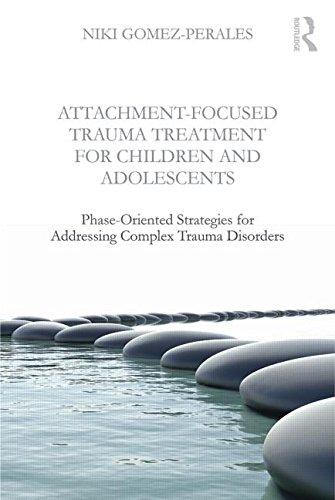 Attachment-Focused Trauma Treatment for Children and Adolescents brings together two powerful treatment directions that exponentially expand the knowledge and skills available to child and adolescent trauma therapists. The book provides theoretical knowledge, clinical approaches, and specific and detailed techniques that clinicians will find indispensable in the treatment of the most challenging and high-risk young trauma victims. Also included are case studies, developed from over three decades of experience, that show the reader how to use the techniques in real-life settings.
The treatment approach described here is flexible enough to adapt to real clients in the real world, regardless of trauma and attachment histories, family and living situations, or difficulties engaging in supportive therapeutic relationships. Clear and cohesive, the model presented here allows room for the individuality and approach of each therapist so that the therapeutic relationship can evolve in a genuine and unique way. An appendix of photocopiable worksheets gives interactive tools for therapists to immediately use with clients.
You may also like