Leading with Depth: The Impact of Emotions and Relationships on Leadership
Book Details
Publisher : Phoenix Publishing House
Published : September 2023
Cover : Paperback
Pages : 380
Category :
Forthcoming
Category 2 :
Organisational Psychology
Catalogue No : 97145
ISBN 13 : 9781800132290
ISBN 10 : 1800132298
Also by Claudia Nagel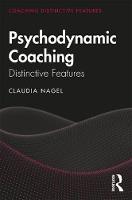 Leadership goes well beyond efficient management, and the significance of emotions on the success of organisations is often underestimated. In Leading With Depth: The Impact of Emotions and Relationships, Claudia Nagel guides us through the emotional and relational fallacies of organisational leadership from both the personal and the systemic perspective.
Nagel expertly weaves theory, including attachment, neuroscientific, psychodynamic, psychosocial, and psychoanalytic, with practical advice. She looks at the leader as an individual and leadership as a context within systems such as groups, organisations, and societies. The book is divided into two parts and contains thirty-eight figures to illustrate important aspects of leadership. The first chapter in each part is purely theoretical followed by more method-oriented and practical chapters, which are complemented by pertinent case studies from well-known experts in the field (coaches, consultants, or academics). Contributors include Gilles Amado, Birgitte Bonnerup, Phil Boxterk, Halina Brunning, Annemette Hasselager, Manfred F. R. Kets de Vries, Olya Khaleelee, Fiona Martin, Ajit Menon, Rose Mersky, Mal O'Connor, Larissa Philatova, Martin Ringer, Rob Ryan, and Kalina Stamenova. Each chapter concludes with a brief overview of the key learnings for the reader to take away. In this way, Nagel encourages practical learning and application and engagement with the text.
Nagel's clear language spares the reader of academic jargon and is highly readable. The book successfully bridges the gap from theoretical concepts to real-life application and will be of value to incoming and experienced leaders alike, as well as organisational consultants and executive coaches looking to inform their practice.
CONTENTS
Foreword by Anton Obholzer
Overview
Introduction: Hidden forces
PART I: THE PERSONAL
Setting the tone
Managing and holding
Case study of negative capability – avoiding premature decisions
Larissa Philatova
Effective and dysfunctional leaders
Case study of a narcissistic leader – a star or showman?
Manfred F. R. Kets de Vries
We are all mammals
Case study of affective states – firefighters in protection mode
Fiona Martin and Claudia Nagel
Repeating experiences
Case study of family dynamics – the hidden brother
Claudia Nagel
Do women lead differently, and do they want to lead?
Case study of a woman in leadership – facing up to socialisation and stereotypes
Rob Ryan
Making leaders
Case study of leadership choice – talent is not everything
Olya Khaleelee
Do you need leadership coaching?
Case study of coaching individuals – losing how to lead
Halina Brunning
PART II: THE SYSTEMIC
Not staying on task: how we take care of our fear and avoid working
Facing difficult decisions: dealing with defences, moral choices, and paradoxes
Case study on decision making – failure is always an option
Mal O'Connor
Being together in the locker room: creativity, conflict, and divergent thinking
Case study on creative thinking – a winning space
Gilles Amado
Thinking together – and how to get there
Case study on shared thinking – a joint venture between failure and hubris
Martin Ringer
Understanding hidden feelings and culture
Case study of social dream drawing – healing generational conflict
Rose Mersky
Leading networks and ecosystems
Case study of living systems – dealing with paradoxes and emotional tensions
Claudia Nagel
Taking over and then?
Case study of a merger – crown jewel or poison chalice
Ajit Menon
Love and loneliness
Case study of a working couple – love, isolation, and survival
Annemette Hasselager and Birgitte Bonnerup
Digitalisation of our world of work
Case study of digitalisation – in pursuit of better connections
Phil Boxterk
Leading by the screen: how to do online and hybrid right
Case study of the effects of hybrid work – leading by the screen
Kalina Stamenova
And now? Some final reflexions with an outlook
About the Author(s)
Prof Dr Claudia Nagel is a consultant, coach, author and senior advisor to international organisations and their board members. She is full Professor at the VU Amsterdam University, holding a chair on change and identity. As an economist (MBA), organisational psychologist (PhD) and chartered psychoanalyst (ISAP), Claudia is an expert on strategic management, leadership, and change processes. She runs her own consulting business, Nagel & Company. Claudia is president of the International Society for the Psychoanalytic Study of Organizations (ISPSO) and top executive coach for CoachSource. She talks and publishes extensively on behavioural strategy and the psychodynamics of strategy, leadership, and change, and is the author of Psychodynamic Coaching (2020, Routledge) and Leading with Depth (2023, Phoenix)
You may also like