Lacan Reading Joyce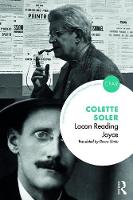 Book Details
Publisher : Routledge
Published : October 2018
Cover : Paperback
Pages : 152
Category :
Lacanian Psychoanalysis
Catalogue No : 93785
ISBN 13 : 9781138327252
ISBN 10 : 1138327255
Also by Colette Soler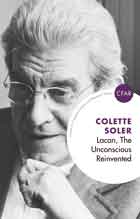 This book discusses Jacques Lacan's contribution to understanding the life and work of James Joyce, introducing Colette Soler's influential reading to English readers for the first time. Focusing on Lacan's famous Seminar on Joyce, the reader will no doubt learn much from Lacan, but also, as Soler shows, what Lacan learned from Joyce and what perhaps, without him, he would not have approached with so much confidence.
Le Sinthome. This is the title Jacques Lacan chose for his seminar devoted to Joyce in 1975-76. He wrote the word sinthome in its original spelling, from the Greek, and thus used the technique so dear to Joyce: the equivocation between the sound that is heard and the graphic representation that is seen. Is it surprising that the author who recognised in 1956 with The Agency of the Letter in the Unconscious that the Freudian practice of speech revealed an unconscious that writes-something Jacques Derrida found quite remarkable-would end in 1975-76 with Joyce?
Lacan Reading Joyce will be of great interest to professional and academic readers in the respective fields of Lacan and Joyce studies, including psychoanalysts in practice and training, as well as researchers and students in psychoanalytic and modern literary studies.
About the Author(s)
Colette Soler is holder of the University Agrégation and a psychoanalyst trained by Jacques Lacan. She is a founder member of the School of Psychoanalysis of the Forums of the Lacanian Field, and the author of What Lacan Said about Women and Lacanian Affects, as well as numerous other publications. She currently practises and teaches psychoanalysis in Paris.
You may also like