Lacan on Depression and Melancholia
Book Details
Publisher : Routledge
Published : January 2023
Cover : Paperback
Pages : 194
Category :
Lacanian Psychoanalysis
Catalogue No : 96999
ISBN 13 : 9781032106533
ISBN 10 : 9781032106
Also by Derek Hook
Also by Stijn Vanheule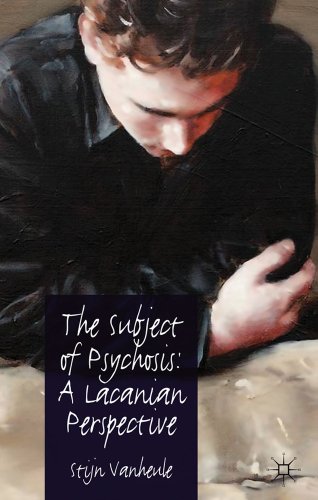 Lacan on Depression and Melancholia. considers how clinical, cultural, and personal understandings of depression can be broken down and revisited to properly facilitate psychoanalytical clinical practice.
The contributors to this book highlight the role of neurotic conflicts underlying depressive affects, the distinction between neurotic and psychotic structure, the nature of melancholia, and the clinical value of Freudian and Lacanian concepts – such as object a, the Other, desire, the superego, sublimation – as demonstrated via a variety of clinical and historical cases. The book includes discussions of bereavement and mourning, transference in melancholia, suicidality and the death drive, excessive creativity, melancholic identification, neurotic inhibition, and manic-depressive psychosis.
Lacan on Depression and Melancholia will be essential reading for psychoanalysts and psychoanalytic psychotherapists in practice and training, Lacanian clinicians, and scholars of Lacanian theory.
Reviews and Endorsements
"The question of depression, so ubiquitous is its reach, is one which the Lacanian field cannot ignore. And yet, given the relatively recent widespread deployment of the term, it is not one about which Lacan has much directly to say. The lack of an obvious purchase point in Lacan's work does not, however, mean a lack of purchase points. It, rather, means the necessity of excavating, synthesizing and extending different aspects of Lacan's thinking to bring it to bear on what is, or has become, an avoidable mode of suffering. This invaluable collection brings together the best of those who have undertaken this endeavour to shine a light on what can be, and what needs to be, said about depression from a Lacanian orientation, demonstrating irrefutably not only that Lacan can help us think through the aporia of depression but also that the very conception of what might be depression is brought into productive relief through this thinking. This is an indispensable collection for anyone interested in depression and its relation to the Freudian concept of melancholia, and one that should rightly be taken a launch pad for essential work to come." - Calum Neill, Professor of Psychoanalysis & Cultural Theory and author of Lacanian Ethics and the Assumption of Subjectivity

"Written by trusted names in the field, this collection offers a uniquely Lacanian perspective on depression and melancholia, exploring the difference that a Lacanian approach offers both in understanding etiology and cure. The texts offer subtle clinical and theoretical explorations, offering something to the clinician and scholar, student and professional alike." - Kristen Hennessy, Psychotherapist.

"This book explores a much needed area in psychoanalytic clinical and theoretical literature, addressing depression, mourning and melancholia in clinical settings. Hook and Vanheule's edited collection links conceptual rigor in terms of Freudian-Lacanian psychoanalytic thought with contemporary clinical reality, addressing the failure of a culture that biologizes human suffering and is over-reliant on psychopharmacological and behavior-based methods of treatment. Contributors to this volume think through both psychoanalytic history and our current moment, which itself is historicized, addressing the deterioration of speech and conversation, while enlarging and elaborating important clinical concepts and applications. In so doing, this book creates a social bond between clinicians, scholars, laypeople and those who engage in treatment, providing a cultural critique of the failure of identificatory bonds in a society hell bent on identity as a solution to existence. Melancholia is no longer restricted to "an illness" to cure, but a potential mode of subjective response recalling death to a ferocious social demand for limitless productivity and connectivity." - Manya Steinkoler and Vanessa Sinclair, Psychoanalysts.

"Today's predominant socio-medical discourse aims to reduce intrapsychic conflict and suffering into an orderly diagnostic list of Disorders. Vague catch-all terms like depression lure in those craving the latest evidence-based quick-fix. This book, comprising papers by eminent Lacanian thinkers, promises no quick-fixes. Instead, it questions and critiques this discourse, reminding us that subjective complexity cannot be wished away by statistic conformity to some imaginary conflict-free Order. Highly recommended." - Christos Tombras, Supervising Psychoanalyst, London.

"In our contemporary world, depression is a substantial clinical problem. Yet, its conceptualization is vague, which is a crucial part of the problem. In this volume Hook and Vanheule collect papers that provide a refreshing Lacanian reading of depressive suffering, discussing how it takes shape in psychosis and neurosis, and how it reflects a specific position towards speaking, transference and the drive." - Paul Verhaeghe, Psychoanalyst.


About the Editor(s)
Derek Hook is an Associate Professor of Psychology and a clinical supervisor at Duquesne University, Pittsburgh, USA, and a Extraordinary Professor of Psychology at the University of Pretoria, South Africa.
Stijn Vanheule is Associate Professor in the Department of Psychoanalysis and Clinical Consulting at Ghent University, Belgium, and a Clinical Psychologist and Psychoanalyst in Private Practice. He is the author of multiple papers on Lacanian and Freudian psychoanalysis, psychoanalytic research into psychopathology, and clinical psychodiagnostics.
You may also like