Klein

Book Details
Publisher : Routledge
Published : 1989
Cover : Paperback
Pages : 192
Category :
Psychoanalysis
Catalogue No : 36
ISBN 13 : 9780946439690
ISBN 10 : 0946439699
Also by Hanna Segal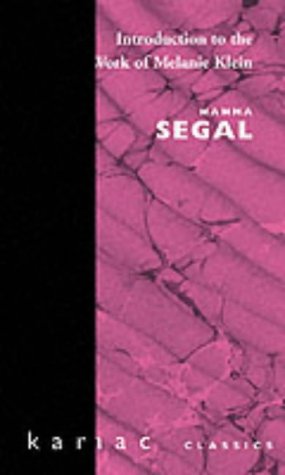 Melanie Klein (1882-1960) was a pioneer of child analysis whose work with children enabled her to gain insight on the deepest states of the mind and thus to make a fundamental contribution to psychoanalytic theory.

A pupil and follower of Freud, she investigated what he called "the dim and shadowy era" of early childhood, developing theories and techniques which, although they remain controversial, have had a profound influence not only on clinical psychoanalysis but also on fields outside it. Her understanding of the paranoid-schizoid mechanisms and of the role of envy extended the range of patients who can be psychoanalyzed, to include those suffering from borderline states between neurosis and psychosis. And her work shed light on the psychological basis of ethics, on theories of thinking, on group relations, and on aesthetics.

Hanna Segal worked with Melanie Klein and is now one of Britain's leading psychoanalysts. She traces the development of Klein's ideas within a biographical framework, describing the importance of her work and portraying her as a woman of great warmth and exceptional insight.
About the Author(s)
Hanna Segal was born in Poland in August 1918 and studied medicine in Warsaw and Paris before qualifying at the Polish Medical School in Edinburgh in 1943. She became a psychoanalyst four years later, having trained under Melanie Klein, with Paula Heimann and Joan Riviere as her first supervisors. Dr Segal then qualified in child analysis and afterwards became a training analyst in the British Psychoanalytical Society in 1951-52. She also served as President of the British Society and Vice-President of the International Psychoanalytical Association. She was a fellow of the Royal College of Psychiatry, and was also Visiting Professor of the Freud Memorial Chair, University College, London. Her publications include Klein (1979), The Work of Hanna Segal (1981), Introduction to the Work of Melanie Klein (1988) and Dream, Phantasy and Art (1990).
You may also like