Key Papers on Countertransference: IJP Education Section
Book Details
Publisher : Routledge
Published : 2002
Cover : Paperback
Pages : 160
Category :
Psychoanalysis
Catalogue No : 16921
ISBN 13 : 9781855759619
ISBN 10 : 1855759616
Also by Liliane Abensour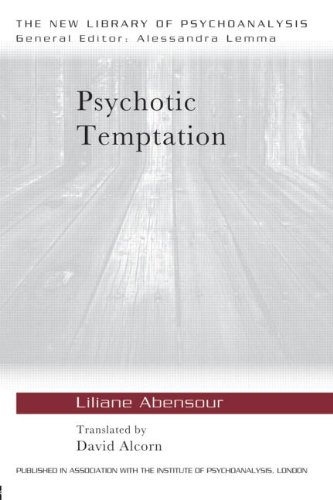 Also by Claudio Laks Eizirik
The International Journal of Psychoanalysis Key Papers Series brings together the most important psychoanalytic papers in the journal's eighty-year history in a series of accessible monographs. Approaching the IJP's intellectual rsources from a variety of perspectives, the monographs highlight important domains of psychoanalytic enquirry.
'The papers in this volume were commissioned with a view to describing the current views of countertransference, and thier historical evolution, in four intellectual communities of psychoanalysis: North America, Britain, France and Latin America.
'Psychoanalysis is still sometimes described as a monolithic and unchanging theory and practice. These papers vividly contradict such a view through their close study of the evolution of the concept of countertransference from the periphery of psychoanalysis to its current position of central importance in most analytic communities. In doing so, they provide a window of the development of a living and evolving discipline during its first one hundred years.'
- From the Introduction by Richard Rusbridger
About the Editor(s)
Richard Rusbridger is a training and supervising analyst of the British Psychoanalytical Society and an Honorary Reader at University College, London.
You may also like