Introduction to Social Dreaming: Transforming Thinking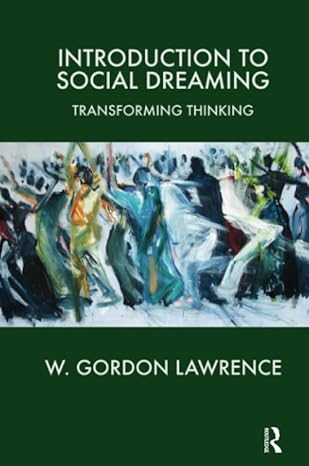 Book Details
Publisher : Routledge
Published : 2005
Cover : Paperback
Pages : 120
Category :
Group Psychotherapy
Catalogue No : 19726
ISBN 13 : 9781855753426
ISBN 10 : 1855753421
Also by W. Gordon Lawrence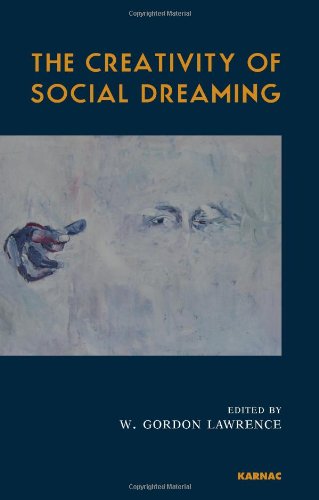 This preliminary text explores the phenomenon of social dreaming, a concept first introduced at the Tavistock Institute in 1982. The focus is on the dream and the social context of the dreamers rather than the individual dreamers. The dreams often reflect the social environment of the dreamer and prove to be a useful tool when examining the group dynamics. W. Gordon Lawrence offers many examples of dreams narrated and their applications in the social setting. His extensive experience and knowledge on the subject are combined with an easy to understand language in this important text on social dreaming.
Reviews and Endorsements
'This is as fine an introduction to Lawrence's concept of social dreaming as one could have hoped for. It is lucid, concise, full of vignettes that are unusually clear, and as one would by now expect of anything written by this author, it is inevitably creative, even if it is meant to be "just" an introduction.'
- Christopher Bollas

'Lawrence unbinds the dream from the confines of the private (including the world of the consulting rooms) and reinstates it in its primordial role as a useful mental instrument with unlimited social function.'
- Dr Judit Szekacs, psychoanalyst

'And now we have it at last, the perfect primer on social dreaming, and in the master's voice. As social dreaming moves more and more firmly into mainstream organizational development, Lawrence's book arrives in time to explain the history, to examine the underpinning conceptual frameworks, to explicate the practice and to encourage new ways of thinking about accessing the layers of reality in our working lives. This will become a textbook in time.'
- Ruth Silver, CBE, Principal, Lewisham College London, Visiting Professor at London Southbank University

'Social dreaming adds depth to group-analytic explorations in workshops and conferences. Lawrence's work provides new and important pathways to unconscious thoughts and phantasies. This book should be essential reading for group analysts.'
- Dr Malcolm Pines, Past President of the International Association of Group Psychotherapy and founder member of Institute of Group Analysis, London
About the Author(s)
Gordon Lawrence was a managing partner of Social Dreaming Ltd, London, and a visiting professor at the University of Northumberland, Newcastle, the New Bulgarian University, Sofia, and at La Sapienza, the University of Rome. Formerly, he held a visiting professorship at Cranfield University, Bedford. He was on the editorial board of Free Associations (UK), Freie Assoziation (Germany) and Organizational and Social Dynamics (UK). He was a Fellow of the Australian Institute of Socio-Analysis and a Distinguished Member of the International Society for the Psychoanalytic Study of Organizations.
You may also like