Integrative Spirituality: Religious Pluralism, Individuation, and Awakening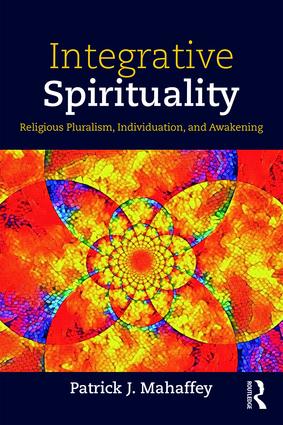 Book Details
Publisher : Routledge
Published : October 2018
Cover : Paperback
Pages : 248
Category :
Jung and Analytical Psychology
Catalogue No : 93953
ISBN 13 : 9781138610392
ISBN 10 : 1138610399
In Integrative Spirituality, Patrick J. Mahaffey elucidates spirituality as a developmental process that is enhanced by integrating the teachings and practices of multiple religious traditions, Jungian depth psychology, and contemplative yoga. In the postmodern world of religious pluralism, Mahaffey compellingly argues that each of us must fashion a unique path to wholeness which integrates aspects of life and of the self that have become disconnected and disowned.
Integrative Spirituality uniquely conjoins four components: exemplary religious pluralists from three traditions, individuation, the forms of contemplative Hindu yoga that have been successfully transmitted to the West, and a presentation of two models for integrating psychological growth and spiritual awakening. The book presents pioneering practitioners in each field who exemplify how we may fashion our own approach to integrating both spiritual awakening and psychological development and delineates an array of spiritual practices that integrate the somatic, psychological, interpersonal, and spiritual aspects of life. Ultimately, Mahaffey contends that integrative spirituality is a mode of being that fully embraces the divinity inherent in each of us and in the world.
Integrative Spirituality will be essential reading for academics and students of Jungian and post-Jungian studies, transpersonal and Jungian psychology, and religious studies and contemplative education. It will also be of interest to analytical and depth psychologists in practice and in training, and to anyone seeking a greater understanding of spirituality, psychological growth, religious traditions, individuation, and contemplative yoga.
You may also like