Innovations in Psychosocial Interventions for Psychosis: Working with the Hard to Reach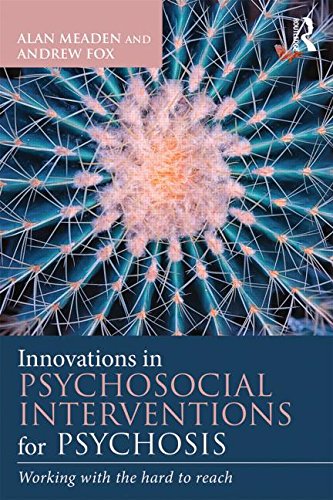 Also by Alan Meaden
Also by Andrew Fox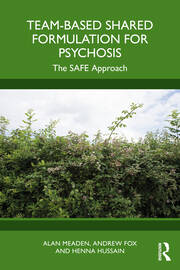 Despite the steady acceptance of psychological interventions for people with psychosis in routine practice many people continue to experience problems in their recovery. The need to develop new approaches, particularly for those who are more difficult to engage and have significant co-morbidities is therefore important. Innovations in Psychosocial Interventions for Psychosis positions psychological formulation as a key organising principle for the delivery of care within multidisciplinary teams. The interventions described all have the common theme of supporting recovery and achieving goals that are of primary importance to the service user which targets interventions on broader obstacles to recovery. Along with their experienced contributors, Alan Meaden and Andrew Fox introduce new developments in psychological interventions for people affected by psychosis who are hard to reach, working in a variety of settings with people at various stages of recovery.
The book is divided into three parts. In part one brief interventions and approaches aimed at promoting engagement are described as interventions in their own right. Part two is focused on longer-term interventions with individuals. Some of these highlight new developments in the evidence base whilst others draw on work applied less frequently to psychosis drawing from the broader psychological therapy practice-based evidence field. In part three attention is given to innovations in group settings and those aimed at promoting greater multidisciplinary working in settings where a whole team approach is needed. Each chapter describes the theory underpinning a different approach, its development, key strategies, principles and stages, and contain case examples that illustrate the use of the approach in a clinical setting.
Innovations in Psychosocial Interventions for Psychosis will be an invaluable resource to professionals working with this client group, including clinical and counselling psychologists, psychiatrists, and other allied health professionals.
About the Editor(s)
Alan Meaden is a consultant clinical psychologist with over 25 years of experience working in designing and researching rehabilitation services.
Andrew Fox is a clinical psychologist working across inpatient recovery and rehabilitation services. He is also a lecturer in the Centre for Applied Psychology at the University of Birmingham.
You may also like