Identity, Narcissism, and the Other: Object Relations and their Obstacles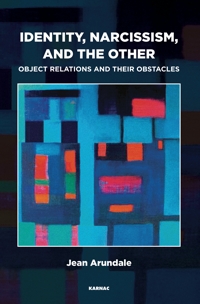 Book Details
Publisher : Routledge
Published : August 2017
Cover : Paperback
Pages : 214
Category :
Psychoanalysis
Catalogue No : 37838
ISBN 13 : 9781782203971
ISBN 10 : 1782203974
Also by Jean Arundale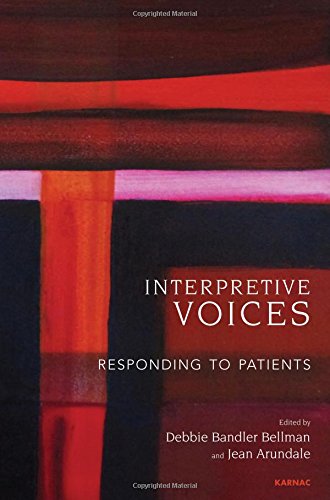 Practitioners of psychoanalysis find three central themes to be recurrent and ubiquitous in every analysis; firstly, issues around identity, the struggle to know the self, to understand the self and to be the self in an authentic way. Intricately entangled with self-identity is the problem of narcissism, essentially viewed as a defensive retreat to a mental state characterized by an unconscious belief in the special value of the self and the diminution of the Other. The motive for seeking psychoanalytic treatment is often to improve the quality of relationships with the Other, which is clearly jeopardized by narcissistic states; the person undergoing psychoanalysis might hope to re-discover a resilient self and a sense of personal identity, and to overcome narcissism sufficiently to be able to form relationships.
However, there are a multitude of inherent anxieties involved in close and intimate relationships. As Freud pointed out, even in our most intimate relationships there is an element of hostility. Threats to both the self and other, and various anxieties around libidinal contact, will be examined in this book using case material, and the relationship between these three important themes, identity, narcissism and the other, separate but interconnected, will be explored. It is proposed that the key to relating to the Other is empathy: entering into the mind of the Other to experience what it is to be them; to move around their internal world, feeling, observing, thinking, connecting, identifying with the Other's objects and experiencing with empathic understanding the Otherness of the person.
About the Author(s)
Jean Arundale is a training and supervising analyst for the British Psychoanalytic Association (BPA) and the British Psychotherapy Foundation. In the BPA, she served for five years as Chair of the Scientific Committee and a member of the Board. She is a former editor of the British Journal of Psychotherapy. She is primarily in private practice but also works part-time as a consultant psychotherapist in the NHS, heading a psychodynamic psychotherapy service at Guy's Hospital. She has presented papers at University College London and European Psychoanalytical Federation conferences, and has taught, published, and edited variously in the field of psychoanalysis.
You may also like