Handbook of Psychodynamic Approaches to Psychopathology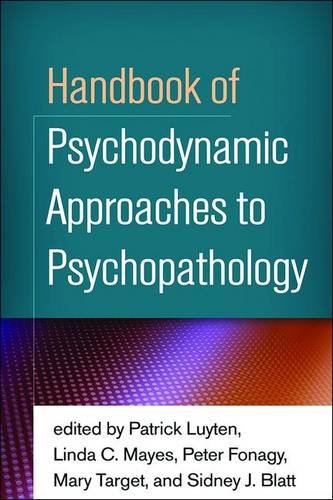 Book Details
Publisher : Guilford Press
Published : 2017
Cover : Paperback
Category :
Clinical Psychology
Catalogue No : 40324
ISBN 13 : 9781462531424
ISBN 10 : 1462531423
Also by Peter Fonagy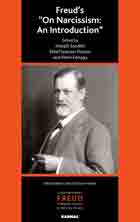 Also by Linda Mayes
Also by Patrick Luyten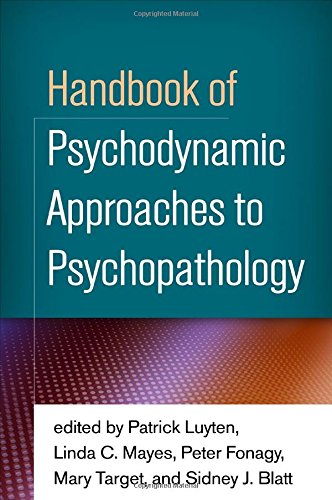 Authoritative and comprehensive, this volume provides a contemporary psychodynamic perspective on frequently encountered psychological disorders in adults, children, and adolescents. Leading international authorities review the growing evidence base for psychoanalytic theories and therapeutic models. Chapters on each disorder examine its etiology and psychological mechanisms, discuss diagnostic issues, and thoroughly describe effective treatment strategies. Highly accessible, the book is richly illustrated with clinical case material. It demonstrates ways in which psychodynamic theory and therapy are enhanced by integrating ideas and findings from neuroscience, social and personality psychology, cognitive-behavioral therapy, and other fields.
About the Editor(s)
Patrick Luyten, PhD, is Associate Professor in the Faculty of Psychology and Educational Sciences, University of Leuven, Belgium; Reader in the Research Department of Clinical, Educational, and Health Psychology, University College London, United Kingdom; and Visiting Professor at the Yale Child Study Center. His research focuses on the role of personality, stress, and interpersonal processes in depression, chronic fatigue syndrome, and fibromyalgia. He is also currently involved in studies on mentalization-based treatment of patients with borderline personality disorder. Dr. Luyten serves on the editorial boards of several scientific journals and is a recipient of the Psychoanalytic Research Exceptional Contribution Award from the International Psychoanalytical Association. He also maintains a private practice.
Linda C. Mayes is the Arnold Gesell Professor of Child Psychiatry, Pediatrics, and Psychology, Yale Child Study Center. Dr. Mayes is also the chair of the directorial team of the Anna Freud Centre, London.
Peter Fonagy is Freud Memorial Professor of Psychoanalysis and Director of the Sub-Department of Clinical Health Psychology at University College London. He is Chief Executive of the Anna Freud Centre, London. He is a clinical psychologist and a training and supervising analyst in the British Psychoanalytical Society in child and adult analysis. He has published over 200 chapters and articles and has authored or edited several books.
Mary Target PhD is Professor of Psychoanalysis at University College London, and Professional Director of the Anna Freud Centre, London. She is a Clinical Associate Professor in the Yale University School of Medicine. She is a Fellow of the Institute of Psychoanalysis in London, and maintains a half-time adult psychoanalytic practice.
Sidney J. Blatt, PhD, until his death in 2014, was Professor Emeritus in the Departments of Psychiatry and Psychology at Yale University. He was a Life Member of the Western New England Institute for Psychoanalysis. Dr. Blatt published extensively in a wide range of journals in psychology, psychiatry, and psychoanalysis, as well as authoring several books. He was a recipient of the Mary S. Sigourney Foundation Award for distinguished contributions to psychoanalysis, among other honors.
You may also like