Handbook of Mentalizing in Mental Health Practice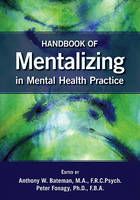 Book Details
Publisher : American Psychiatric Publishing
Published : 2011
Cover : Paperback
Pages : 624
Category :
Clinical Psychology
Catalogue No : 32317
ISBN 13 : 9781585623723
ISBN 10 : 1585623725
Also by Anthony Bateman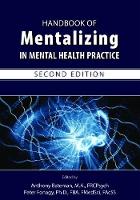 Also by Peter Fonagy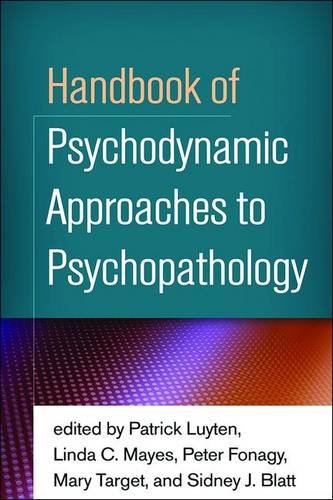 Paperback
£51.88
Usually despatched within 4-5 working days
Free delivery worldwide
This title has been delisted and is no longer available to purchase
Contents: Preface.; Part 1: Clinical Practice. Introduction and overview. The assessment of mentalization. Mentalization based treatment: individual techniques of the basic model. Mentalization based treatment: group therapy techniques. MBFT: mentalization-based family therapy. Mentalization-informed child psychoanalytic psychotherapy. Promoting mentalizing in brief treatment. MBT in partial hospitalization settings. The development of MBT in outpatient settings. Mentalization-based treatment and its implementation in existing psychodynamically-oriented therapeutic settings: a dynamic interaction.; Part 2: Specific Applications. Psychotherapy with borderline personality disorder. Anti-social personality disorder. Mentalization-based interventions for at-risk mothers of infants and toddlers. Playing with embodied reality: mentalizing and mentalization-based treatment for eating disorders. Mentalizing and depression. Thinking about the unthinkable: mentalizing trauma. Mentalizing and drug addiction. Mentalization-based treatment for adolescents: a framework and two protocols for treating adolescent breakdown and emerging borderline personality disorder. Glossary. References. Index.
About the Editor(s)
Anthony W. Bateman M.D., F.R.C.Psych., is Consultant Psychiatrist in Psychotherapy, Halliwick Unit, St. Ann's Hospital, Barnet, Enfield, and Haringey Mental Health Trust; Visiting Professor, University College London; and Visiting Consultant, The Menninger Clinic and the Menninger Department of Psychiatry and Behavioral Sciences at the Baylor College of Medicine.
More titles by Anthony Bateman
Peter Fonagy is Freud Memorial Professor of Psychoanalysis and Director of the Sub-Department of Clinical Health Psychology at University College London. He is Chief Executive of the Anna Freud Centre, London. He is a clinical psychologist and a training and supervising analyst in the British Psychoanalytical Society in child and adult analysis. He has published over 200 chapters and articles and has authored or edited several books.
You may also like