Group Interactive Art Therapy: Its Use in Training and Treatment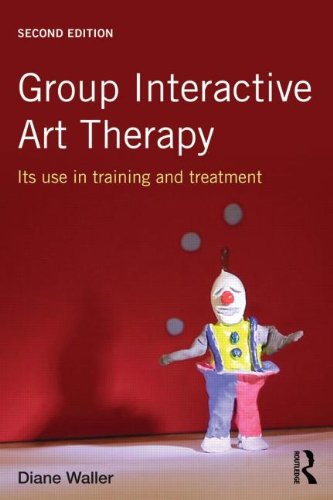 Also by Diane Waller
The first edition of Group Interactive Art Therapy presented the first theoretical formation of a model integrating the change-enhancing factors of both interactive group psychotherapy and art therapy, demonstrating its use in practice through a series of illustrated case examples. This long-awaited second edition updates the content of the original in light of the major social, cultural and political changes of the past two decades and presents new examples of the model in practice.
The new edition includes a brand-new section on the use of group interactive art therapy in research with people with dementia, with schizophrenia, and those in rehabilitation from a stroke. The book also features two chapters on the use of the model in a broader context. The book is presented in four parts: 'Introducing group interactive art therapy'; 'The model in practice: case examples'; 'The wider context'; 'Group interactive art therapy used in research'. Each section demonstrates the flexibility and adaptability of the model in different cultural and social settings and with a variety of client groups. The development of knowledge about the skills required for conducting an interactive art therapy group and its suitability for different clients has been incorporated throughout the book, as well as practical information on working in areas where there is limited access to art materials.
About the Author(s)
Diane Waller, OBE, is Emeritus Professor at Goldsmiths University of London. Extensive travel and study with her late husband Dan Lumley contributed to her commitment to promoting intercultural understanding in the arts therapies. She has been a pioneer of training in art psychotherapy and intercultural therapy and is the author and editor of several influential titles.
You may also like