Gestalt Coaching: Distinctive Features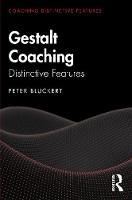 Book Details
Publisher : Routledge
Published : December 2020
Cover : Paperback
Pages : 154
Category :
Gestalt Therapy
Category 2 :
Coaching
Catalogue No : 95417
ISBN 13 : 9780367429829
ISBN 10 : 9780367429
Also by Peter Bluckert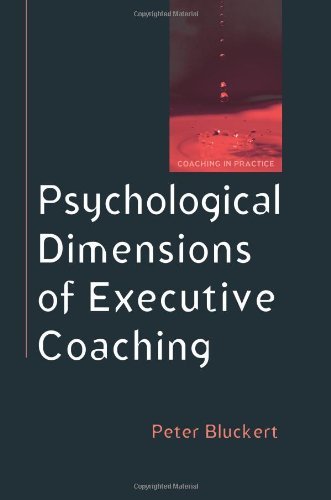 Gestalt Coaching: Distinctive Features makes Gestalt principles, values, and philosophy accessible to coaches of all backgrounds and explains how to apply them in practice.
Peter Bluckert introduces 30 distinctive features of this approach, divided equally between theory and practice. The book provides concise but clear summaries of core concepts such as awareness and contact, the nature and power of unfinished situations, the Field perspective, the phenomenological approach, The Gestalt Cycle of Experience, and the nature of strategic and intimate interactions. Bluckert provides a set of practice guidelines and watch-outs for the Gestalt coach, information on training and development and several case examples to bring the approach to life. Gestalt Coaching reveals how this approach can be used in individual development, such as executive coaching, with groups and teams, and in wider social and political contexts.
With a focus on personal growth and development and enhancing co-operation, dialogue, and relationships, this book will be an invaluable tool for coaches of all backgrounds in practice and in training, academics and students of coaching, and anyone interested in learning more about how to apply Gestalt principles in their personal and professional life.
Reviews and Endorsements
"This is an exceptional book. Newcomers to Gestalt often become somewhat bewildered by its complexity but Bluckert's book provides a straightforward, thought provoking and practical account, of Gestalt, which is comprehensive whilst retaining the subtlety of the approach. It widens the horizons of Gestalt to include teams, organisations and engagement with broader social and political action. It will be required reading on the programmes I deliver. Congratulations. A real achievement." - Dr Geoff Pelham, coach, psychotherapist and educator.

"Gestalt is a powerful and creative approach to human growth and development. In this book Bluckert has brought to life the core principles of Gestalt, their relevance and impact when coaching individuals and teams. An essential read for any coach or consultant wishing to deepen their practice and understanding of Gestalt." - Gaynor Sharp, organisational consultant and executive coach.

"Psychologically rich, Bluckert's new book is both captivating and highly informative revealing his in-depth understanding, practice and deep respect for the world of Gestalt. He conveys many of the profound Gestalt principles with clarity and elegance and manages to provide a compelling read whilst also providing a comprehensive overview of this significant field. A must read for coaches and all those in the helping professions who could not fail to be drawn into the power and excitement of working and indeed, living, this way." - Brigid Garvey, co-founder of True North Partnership, leadership development facilitator and executive coach.
About the Author(s)
Peter Bluckert is founder and chairman of Courage and Spark, a UK-based vertical leadership development consultancy.
You may also like