From Late Adolescence to Young Adulthood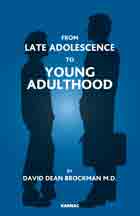 Book Details
Publisher : Karnac Books
Published : 2011
Cover : Paperback
Pages : 322
Category :
Child and Adolescent Studies
Catalogue No : 32497
ISBN 13 : 9781780490588
ISBN 10 : 1780490585
Also by David Dean Brockman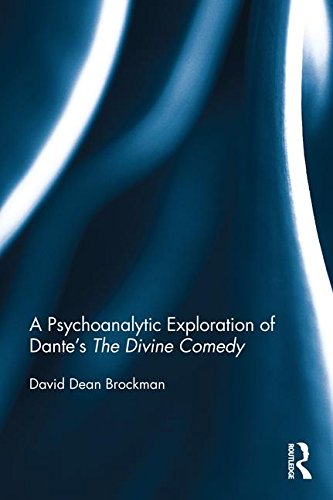 'By focusing on the transition from late adolescence to young adulthood, this innovative book makes a unique and valuable contribution to our understanding of a neglected area of development. Drawing on his extensive clinical experience with this age group as well as his understanding of the complex cultural and social forces that impinge on young people today, Brockman has produced that rarest of volumes: a work that is engaging, creative and wise while at the same time being eminently practical and useful. Addressing issues that are highly relevant to our older patients as well as our younger ones, this landmark book should be required reading for every mental health professional.'
- Theodore J. Jacobs, M.D.
'Dr. Brockman takes us to unexplored terrain. His is a journey to a place where most of us have lived but never really investigated: our life from age 20 to the early 30s. It is always a pleasant surprise to look at something which has been so familiar and now is seen in a new light. Add to this the freshness of learning about Don Juan and Achilles in this particular period of their lives. This book is the best of guides to this land.'
- Arnold Goldberg, M.D.
Reviews and Endorsements
Contents:
Psychoanalytic Assessment of Young Adults; Identity Gender and Sexual Identity; Intimacy; The Fate of Don Juan: The Myth and the Man; The Power Motive in Late Adolescance and Young Adulthood; Narcissistic Rage in Young Adulthood: The Tragedy of Akhilleus; Creativity in the Young Adult: A Partial Review and a Critique; Summary and Conclusions
About the Author(s)
David Dean Brockman is certified with the American Board of Psychiatry and Neurology, and the American Psychoanalytic Association. He is Training and Supervising Psychoanalyst and Emeritus Faculty at The Institute for Psychoanalysis of Chicago, and Clinical Professor at the University of Illinois Department of Psychiatry. He has had a clinical practice of psychiatry and psychoanalysis for over fifty years.
You may also like