Freudian Thought for the Contemporary Clinician: A Primer on Psychoanalytic Theory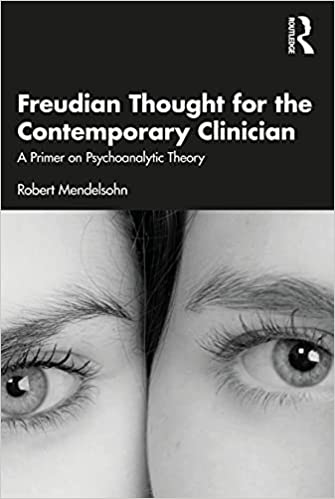 Book Details
Publisher : Routledge
Published : November 2021
Cover : Paperback
Pages : 194
Category :
Psychoanalysis
Catalogue No : 96022
ISBN 13 : 9780367774417
ISBN 10 : 0367774410
This book uses clear language, modern contexts and key psychoanalytic concepts to exemplify how Sigmund Freud's thinking and legacy is directly relevant to contemporary therapists.
Interweaving theory with history, Freudian Thought for the Contemporary Clinician allows readers to take a walk in Freud's shoes, offering a new framework for understanding his arcane language and the cultural mores of the early 20th century. Robert Mendelsohn explores topics including sexuality and gender, racial injustice and cultural differences with direct reference to Freud's cases, demonstrating how traditional psychoanalytic ideas may inform solutions to issues we face today.
Featuring clinical examples and philosophical explorations delivered in an accessible style, Freudian Thought for the Contemporary Clinician will be a key text for psychoanalytic clinicians in practice and in training. It will also be of great interest to academics and scholars of psychoanalytic studies, the history of psychology and the history of ideas.
Reviews and Endorsements
"This excellent book written by a renowned clinician and teacher brings Freud's insights into life in the 21st century. Dr Mendelsohn's latest book provides an opportunity to experience Freud's deep understanding of human nature in a way that is most relevant to our current lives and culture. This book will be helpful to students, to teachers and professors and to whoever is interested to gain insight into the human mind and nature." - Jacques P. Barber, Dean and Professor, Gordon F. Derner School of Psychology, Adelphi University.
About the Author(s)
Robert Mendelsohn is Professor of Psychology and former Dean at the Gordon F. Derner School of Psychology of Adelphi University, USA.
You may also like