Forensic Mental Health: Concepts, Systems, and Practice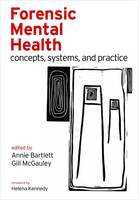 Book Details
Publisher : Oxford University Press
Published : 2009
Cover : Paperback
Pages : 448
Category :
Forensic
Category 2 :
Clinical Psychology
Catalogue No : 29518
ISBN 13 : 9780198566854
ISBN 10 : 0198566859
Also by Gill McGauley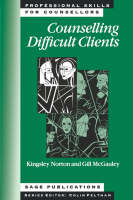 In the UK, we lock up more individuals per year than in any other part of Europe. Many of these are suffering from some form of treatable mental disorder, yet too often, prison is viewed as the only option. Part of the problem is the range of individuals and specialities involved in making these crucial judgements. Government departments, health and social care and voluntary sector organisations, and frontline criminal justice and penal institutions are all engaged in the definition, management, and processing of the mentally disordered offender (MDO), leaving the invidual in spiders web of a system - often to their disadvantage.
This book presents a penetrating and thought provoking analysis of the forensic mental health system - how it operates, the people involved, the problems inherent in such a system, and the huge ethical dilemma of depriving an individual of their freedom. It brings together a range of specialists, each with considerable experience, who describe the processes involved in dealing with an MDO - from their own unique perspective.
The book starts with a section on violence and risk - covering a range of ideas from the disciplines of criminology, sociology, psychiatry and psychology that contribute to an understanding of these concepts. The second section, on Forensic Psychotherapeutic Approaches to MDOs details the contributions of both cognitive and psychodynamic psychotherapies to understanding and managing the psychopathology, risk and interpersonal interactions of MDOs. Legislation, both statutory and case law, has changed substantially in relation to MDOs over the last decade and the third section on Law discusses these changes as well as the fierce debate that has surrounded them. The fourth section, on Ethics, develops some of these ideas on capacity, autonomy, vulnerability and responsibility. It describes common ethical dilemmas for professionals in forensic settings as it lays out the different duties involved in the different professional roles intrinsic to multi-agency working. The fifth section on Social Policy discusses the development of the concept of the MDO and how penal, health and social care institutions are designed to meet their needs. It illustrates how much has changed, especially in the last fifteen years and how much of that change has been driven by the risk agenda. The book concludes with an International Section - exploring how other countries think about anti-social and violent behaviour and how their circumstances and dilemmas have led to approaches to MDOs both similar to and different from those of England and Wales.
The book will be essential for both students and professionals in the complex and ethically challenging discipline of forensic mental health.
With a foreword by Helena Kennedy.
You may also like