Fly Away Fear: Overcoming your Fear of Flying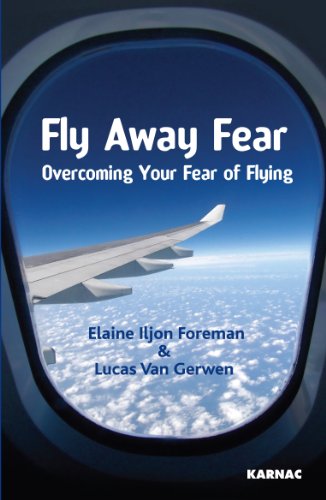 Book Details
Publisher : Karnac Books
Published : 2008
Cover : Paperback
Pages : 190
Category :
Popular Psychology
Catalogue No : 26181
ISBN 13 : 9781855755802
ISBN 10 : 1855755807
Also by Elaine Iljon Foreman

Research indicates about 35 of every 100 people develop a fear of flying at some point in their life. Almost everyone knows someone who has it. If you've ever mentioned to others that you aren't comfortable with air travel, you've probably already discovered just how common is the fear of flying. Fear of flying is a condition that merits proper attention, and which we are increasingly in a better position to deal with, particularly thanks to clinical research. We now know that fear of flying is similar to other phobias, and that it cannot be dismissed simply as fear of the unknown, and that telling someone to "pull yourself together" just isn't likely to be an effective way to deal with the problem. Gaining your freedom to expand your enjoyment of life is the purpose of this book.
The book covers a number of areas, including valuable information about flying and everything to do with flying safety. It also covers the nature of anxiety, frequently asked questions, and of course the self-help strategies that you can employ. In addition, the authors deal with professional therapeutic help, and what you can expect of such treatment. By reading this book you will be less anxious about stepping into an aircraft and that you will experience the flight in a positive way, as an enjoyable and interesting event, which takes you to where you want to be in your life. In their clinical practice, the authors have seen thousands of people who have successfully overcome their fear, and it is likely that you can do so too!
Reviews and Endorsements
'Therapy has progressed significantly over the past hundred years or so since Freud described a theory of how the mind operates, how human behaviour can be understood, and how psychopathology can be treated. The notion that an outside expert, such as a psychologist, psychotherapist, counsellor, or psychoanalyst, is best placed to help people to identify and resolve their personal problems, has, however, dominated therapy throughout the past century. The results of modern psychological research and patterns observed in contemporary clinical practice have yielded a clearer and deeper understanding of how psychological problems are generated and maintained for a wide range of life's difficulties. With this understanding comes new insights into how people change and how best to treat psychological problems.

This book will prove to be a valuable tool for those who experience a fear of flying, as well as their families and friends who accompany them on their real and therapeutic journeys. It will also appeal to therapists who work with patients who seek help from them for this problem.'
- Robert Bor, from the Series Foreword
About the Author(s)
Elaine Iljon Foreman is a Chartered Clinical Psychologist who specialises in the treatment of fear of flying and other anxiety related problems. She holds an Honours Degree from Durham University, a Master's Degree from Aberdeen University, and is an Associate Fellow of the British Psychological Society. Her highly specialised Freedom to FlyTM treatment programme for fear of flying, is based on over twenty years of clinical experience, and on her ongoing research and development of cognitive behaviour therapy. As well as being an invited expert on radio and TV programmes, and having published extensively in the field, her research results have been presented at international conferences in Europe, North America, the Far East and Australia.
More titles by Elaine Iljon Foreman
Dr Lucas van Gerwen is a clinical psychologist, psychotherapist and a professional pilot. As a European registered aviation psychologist, he is Director of the VALK Foundation, a collaborative venture between the University of Leiden, KLM Royal Dutch Airlines, Transavia airline and Amsterdam Airport Schiphol, to help people overcome their fear of flying. He has worked in this field for more than twenty years. The main goals of the VALK Foundation are: to help prevent a fear of flying, to provide a facility for helping those affected overcome their fears and to work with other organisations to develop their own programmes. He is the one of the organisers and founding father of the International World Conference on Fear of Flying. Dr van Gerwen is the author of several books on the topic of fear of flying and has published numerous papers in scientific journals on the assessment and treatment of this common problem.
Buy Fly Away Fear: Overcoming your Fear of Flying and get the following FREE :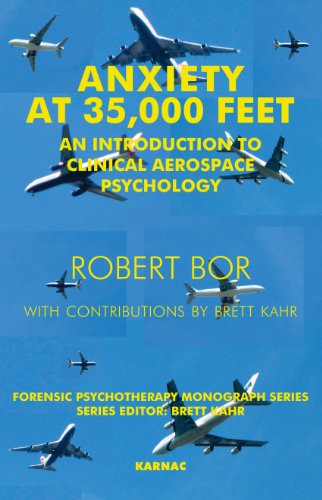 Robert Bor
Usual Price :£33.99

You may also like