Finding a Voice: Family Therapy for Young People with Anorexia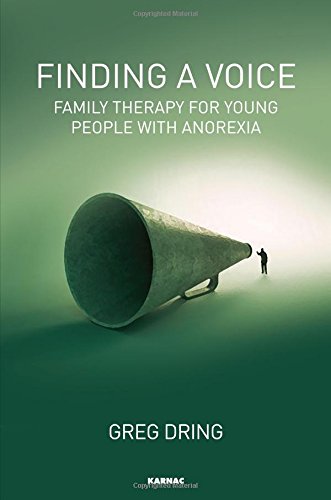 Young people develop anorexia because they are unhappy. In the process of becoming anorexic they silence themselves and distance themselves from parental support. Family therapy can help patients by improving their communication with their parents. Therapists can support parents in helping their children to find their voices.
This book presents a review of the research evidence that has guided the development of family therapy for young people with anorexia. In addition, it presents the current evidence for a family model. A flexible model is proposed to meet different family scenarios and levels of treatment resistance. Greg Dring argues that the evidence indicates the need for an assertive approach to therapy, drawing on the full range of family therapy skills available, in order to re-instate a healthy relationship between parents and children.
This book is intended for family therapists and other clinicians in Child and Mental Health Services who work with young people with anorexia.
About the Author(s)
Greg Dring is a Clinical Psychologist and Family Therapist. He trained as a Clinical Psychologist in the National Health Service and subsequently took a Masters Degree in Psychotherapy at the University of Warwick, which focussed on both practice and research in psychotherapy. He trained in Family Therapy at the Institute of Family Therapy in London, and has worked in both adult and children's mental health services in the UK. From 1995 to 2010 he was Consultant Clinical Psychologist at the Young Peoples' Service in Bath, a specialist out-patient treatment service for young people with serious mental disorders. There he gained intensive experience of family therapy for young people with anorexia, and experience of multi-family groups for the same client group. He now works in independent practice and provides supervision for therapists working with young people with eating disorders and their families.
You may also like