Fairbairn and Relational Theory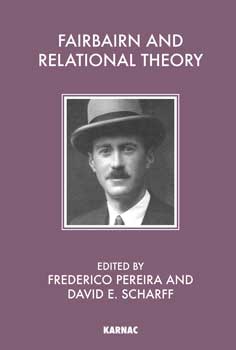 Book Details
Publisher : Routledge
Published : 2002
Cover : Paperback
Pages : 290
Category :
Psychoanalysis
Catalogue No : 16887
ISBN 13 : 9781855752733
ISBN 10 : 1855752735
Also by David E. Scharff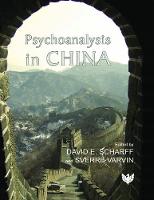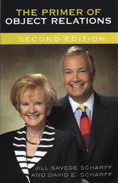 The richness of Fairbairn's work is demonstrated in a series of essays offering a unique exploration of the application of his concepts to diverse areas ranging from philosophy to psychopathology. This volume opens with an examination of the origins and relevance of Fairbairn's ideas and subsequently turns to the application of his theory to the study of depression, hysteria, and to the field of liason psychiatry. Fairbairn's ideas are further applied to the study of dreams and aesthetics in two original essays. The book concludes with a delineation of the future of his contribution to contemporary theories of object relations and to the emergence of a new psychoanalytic paradigm.
Reviews and Endorsements
'Fairbairn occupies a unique place among psychoanalytic theorists. [The] striking combination of metapsychological detail and humanistic leanings in Fairbairn's work forms the starting point of Pereira and Scharff's book. With contributions from a highly distinguished international group of psychoanalysts, they offer us not only a sophisticated exposition of Fairbairn's views but also a meaningful elaboration of it.'
- Salman Akhtar, Professor of Psychiatry, Jefferson Medical School

'The late Steven Mitchell wrote in the last chapter of this book, "the ultimate yield of good analytic work is less a particular understanding, the correct interpretation, than the emergence of a self-reflective form of experience…in which willing perpetually shapes…psychic processes into the complex, often surprising, lives we lead". To read this book can give such an emergence of self-reflective form of experience.'
- Imre Szecsody, Associate Professor, University of Stockholm and Training and Supervising Analyst, Psychoanalyst.
About the Editor(s)
Frederico Pereira is a Training Analyst; President and member of the Training Committee of the Portuguese Psychoanalytic Society; Director of the Higher Institute of Applied Psychology, Lisbon; a member of the Working Party on Psychoanalytic Education, European Federation of Psychoanalysis.
David E. Scharff, MD, is Chair of the International Psychoanalytical Association's Committee on Family and Couple Psychoanalysis; Chair of the Board, Founder and former Director of the International Psychotherapy Institute, Washington, DC; and Clinical Professor of Psychiatry at Georgetown University and the Uniformed Services University of the Health Sciences. He is the founding Editor-in-Chief of the journal Psychoanalysis and Psychotherapy in China, and author and editor of numerous books and articles, including The Sexual Relationship, Object Relations Family Therapy (with Jill Savege Scharff), Object Relations Couple Therapy, The Interpersonal Unconscious, and Psychoanalytic Couple Therapy.
You may also like