Evidence-Based Assessment in ASD (Autism Spectrum Disorder): What is Available, What is Appropriate and What is 'Fit-For-Purpose'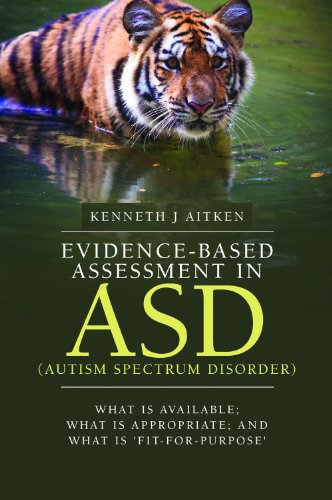 Book Details
Publisher : Jessica Kingsley
Published : 2017
Cover : Paperback
Pages : 368
Category :
Autism and Aspergers
Catalogue No : 36794
ISBN 13 : 9781849055291
ISBN 10 : 1849055297
Also by Kenneth J. Aitken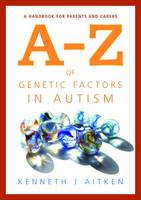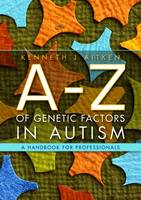 Advocating for an increased emphasis on evidence-based practice, this book describes and analyses a wide range of available Autism Spectrum Disorder (ASD) assessment measures. The author offers guidance on how to evaluate services and programmes and recognise which will be most effective in different scenarios for people with differing needs.
Reviewing a wide range of measures in detail, including assessments used in situations often ignored in overviews relevant to ASD, such as assessments of internet addiction, response to traumatic stress, and criminal offending risk and witness credibility, this book will be an invaluable resource to professionals who support people with ASDs and who are under increasing pressure to reliably assess which services, programmes and therapies are effective, worthwhile and fit-for-purpose. It is essential reading for anyone involved in providing support for those with ASDs (including social workers and teachers), and for all professionals responsible for making decisions about funding the services that help them.
About the Author(s)
Kenneth J. Aitken is a practising Clinical Psychologist based just outside St Andrews, Scotland. He is active among many charitable organisations and research initiatives dedicated to building a better understanding of autism spectrum disorders (ASD) and related conditions, and has published numerous academic and popular articles on ASDs. He is the author of Dietary Interventions in Autism Spectrum Disorders: Why They Work When They Do, Why They Don't When They Don't, An A-Z of Genetic Factors in Autism: A Handbook for Professionals, An A-Z of Genetic Factors in Autism: A Handbook for Parents and Carers and Sleep Difficulties and Autism Spectrum Disorders: A Guide for Parents and Professionals.
You may also like