Every Day Gets a Little Closer: A Twice-told Therapy
Book Details
Publisher : Basic Books
Published : January 1990
Cover : Paperback
Category :
Individual Psychotherapy
Catalogue No : 1578
ISBN 13 : 9780465021185
ISBN 10 : 0465021182
Also by Irvin D. Yalom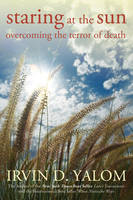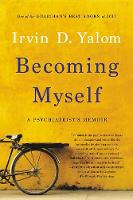 Paperback
£13.99
Usually despatched within 4-5 working days
Free delivery worldwide
This title has been delisted and is no longer available to purchase
The many thousands of readers of the best-selling Love's Executioner will welcome this paperback edition of an earlier work by Dr Irvin Yalom, written with Ginny Elkin, a pseudonymous patient whom he treated - the first book to share the dual reflections of psychiatrist and patient. Ginny Elkin was a troubled young and talented writer whom the psychiatric world had labeled as schizoid. After trying a variety of therapies, she entered into private treatment with Dr Yalom at Stanford University. As part of their work together, they agreed to write separate journals of each of their sessions. Every Day Gets a Little Closer is the product of that arrangement, in which they alternately relate their descriptions and feelings about their therapeutic relationship.
Reviews and Endorsements
Contents:
* Editor's Foreword
* Doctor Yalom's Foreword
* Ginny's Foreword
* The First Fall
* A Long Spring
* Summer
* A Passing Winter
* A Final Spring
* Every Day Gets a Little Closer
* Doctor Yalom's Afterword
* Ginny's Afterword
About the Author(s)
Irvin D. Yalom, M.D., is the author of The Schopenhauer Cure, Lying on the Couch, Every Day Gets a Little Closer, and Love's Executioner, as well as several classic textbooks on psychotherapy. His novel When Nietzsche Wept was a bestseller in Germany, Israel, Greece, Turkey, Argentina, and Brazil with millions of copies sold worldwide. Yalom is Professor Emeritus of Psychiatry at the Stanford University School of Medicine, and he divides his practice between Palo Alto, where he lives, and San Francisco, California.
You may also like