Emotional Schema Therapy: Distinctive Features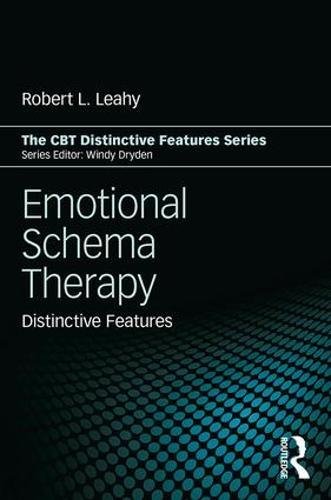 Book Details
Publisher : Routledge
Published : October 2018
Cover : Paperback
Pages : 144
Category :
Individual Psychotherapy
Catalogue No : 93739
ISBN 13 : 9781138561144
ISBN 10 : 1138561142
Also by Robert L. Leahy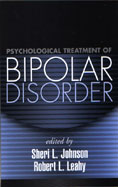 Emotional Schema Therapy: Distinctive Features offers a concise overview to what is distinctive about this new approach to helping clients cope with `difficult' emotions. Written by a researcher with many years of clinical experience, it provides an accessible, bitesize overview. Using the popular Distinctive Features format, this book describes 15 theoretical features and 15 practical techniques of Emotional Schema Therapy.
Emotional Schema Therapy will be a valuable source that is written for psychotherapists, clinical, health and counselling psychologists, counsellors, psychiatrists, and all who wish to know more about the role of emotions and emotion regulation.
About the Author(s)
Robert L. Leahy, PhD, is Director of the American Institute for Cognitive Therapy in New York City and Clinical Professor of Psychology in the Department of Psychiatry at Weill Cornell Medical College. Dr. Leahy is Associate Editor of the International Journal of Cognitive Therapy and is past president of the Association for Behavioral and Cognitive Therapies, the International Association for Cognitive Psychotherapy, and the Academy of Cognitive and Behavioral Therapies. He is a recipient of the Aaron T. Beck Award from the Academy of Cognitive and Behavioral Therapies. Dr. Leahy is author or editor of 29 books for mental health professionals and the general public, including If Only and The Worry Cure. His books have been translated into 21 languages.
You may also like