Eigen in Seoul: Volume 1: Madness and Murder

Book Details
Publisher : Routledge
Published : 2010
Cover : Paperback
Pages : 100
Category :
Psychoanalysis
Catalogue No : 29459
ISBN 13 : 9781855758193
ISBN 10 : 1855758199
Also by Michael Eigen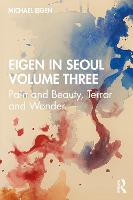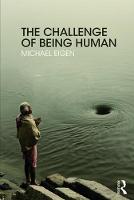 Our Customers Average Rating
Read all reviews (1)





This book contains an eighteen hour seminar - given over a three day period - presented by Michael Eigen in Seoul, Korea, in 2007. The seminar traces transformations of madness and faith in psychoanalysis - particularly Freud, Klein, Bion and Winnicott - emphasizing basic rhythms of experience steeped in clinical details, social issues and personal concerns, and takes up problems of madness and faith besetting the world today. It is filled with clinical portrayals and discussions of personal and social issues. Eigen describes ways we live through challenging experiences in therapy relevant for how life is lived. Discussions go back and forth between clinical details and cultural dilemmas, touching the taste of life, how one feels to oneself. This work is at once personal, learned, and down-to-earth. One gets the feeling that a lifetime of dedicated work is being condensed and transmitted, mind to mind, person to person, soul to soul.
The reader will feel he or she is a member of an ongoing seminar alive today, this moment, carrying the work further.
Reviews and Endorsements
'In case you did not know, Michael Eigen is a living master of psychoanalysis. This work, a beautiful distillation of his thought, is like an intimate conversation with the wisest of the wise, the kindest of the kind. Reading it, I wanted to shout with joy that the book exists and that he is in our midst.'
- Mark Epstein, MD, author of Thoughts without a Thinker and Going to Pieces without Falling Apart

'In this intimate portrait of Michael Eigen's encounter with colleagues in Seoul, Korea, we see the man we have valued as scholar, therapist, and mystic in a new role: teacher. Few meditations on psychoanalysis - or on life itself - have the simplicity and depth, passion and compassion of these conversations that reach across continents, generations, cultures. Read this book and grow wiser.'
- Nancy McWilliams, Graduate School of Applied and Professional Psychology, Rutgers University

'There is something rightfully alluring about any thinker engaging with a live audience. We can think of Lacan and Bion in the psychoanalytical world. Eigen enters this realm and his freedom to speak his mind - to me the essence of what it means to be psychoanalytical - is so refreshing, so necessary. He has inspired the other, here in the form of the Korean audience who are clearly caught up in the intellectual intensity of his presence. So too will any open minded reader who joins the Oriental in hearing from the Occidental.'
- Christopher Bollas, author of Shadow of the Object and The Freudian Moment

'Michael Eigen is an extraordinary psychoanalytic writer. The more I read the better I feel. In this seminar we get engaged in an intense exchange between Freud, Klein, Winnicott, Bion and Eigen on madness in psychoanalysis, in society, in each of us. Eigen succeeds with the feat of bringing us to the depths of human pain and craziness and yet coming out wiser and enriched.'
- Jan Stensson, Founding Editor of International Forum of Psychoanalysis

'The most concise, brilliant summary of psychoanalysis that I have read.'
- Mark Blechner, Editor, Contemporary Psychoanalysis
About the Author(s)
Michael Eigen is a psychologist and psychoanalyst. He is Associate Clinical Professor of Psychology in the Postdoctoral Program in Psychotherapy and Psychoanalysis at New York University (adjunct), and a Senior Member of the National Psychological Association for Psychoanalysis. He is the author of a number of books, including Toxic Nourishment, The Psychoanalytic Mystic, Feeling Matters and Flames from the Unconscious.
Customer Reviews
Our customers have given this title an average rating of 5 out of 5 from 1 review(s), add your own review for this title.
John Shaw on 29/11/2010 13:14:27





(5 out of 5)
Just finished Eigen in Seoul: Volume One, Madness and Murder by Mike Eigen. No, let me correct that - I read it for the first time, but will never finish it. I have read most, if not all, of Mike's 20 something books, but this latest is something of its own, on its own. It is distinctly difficult to find writers in our field who can maintain the naturalness of the spoken word in reflective conversation, the acuity of the scientific, and the richness of a beatific openness and vulnerability, but Mike grandly achieves all of that in this book. Perhaps because it is transcribed from an unwritten talk which was of incredible depth and scope, perhaps because he is speaking to hearts as well as, or more than, minds, perhaps because although he is the writer he is he writes so that he might speak in this way, to share, to teach, to learn, I don't know. But it is a work of beauty, not for everyone I am sure, but in one way or the other, absolutely is. A small gem of great power, I recommend it, to the max.
You may also like