Slouching Towards Bethlehem: ...and Further Psychoanalytic Explorations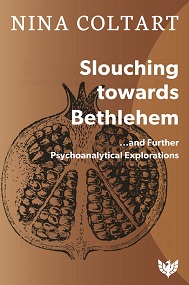 Book Details
Publisher : Karnac Books
Published : November 2020
Cover : Paperback
Pages : 200
Category :
Psychoanalysis
Catalogue No : 95139
ISBN 13 : 9781912691432
ISBN 10 : 1912691434
Also by Nina Coltart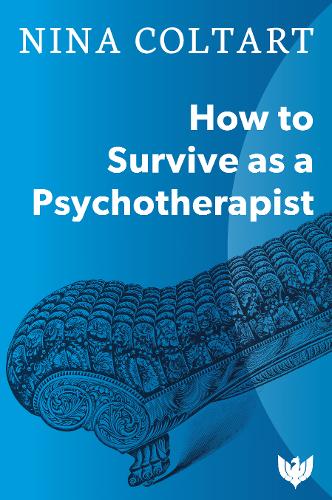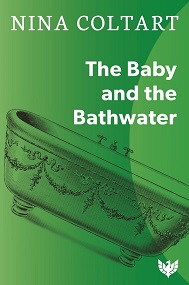 In 1982, Nina Coltart gave a paper to the English-Speaking Conference of Psychoanalysts called "Slouching towards Bethlehem … or Thinking the Unthinkable in Psychoanalysis", which created a stir and brought her to the attention of the psychoanalytic community. Ten years later, she produced her first book – this book – which contained her seminal paper, alongside so many others of note.
Full of eloquent, meaningful, and provocative clinical stories – including "The Treatment of a Transvestite", "What Does It Mean: 'Love Is Not Enough?'", "The Analysis of an Elderly Patient", and "The Silent Patient" – Nina Coltart exposes the full truth of the therapeutic process, where the analyst may occasionally stray from orthodox practice but how such lapses can sometimes provide unforeseen breakthroughs in treatment.
This volume introduced Coltart's characteristic style of journeying through important issues in analytic practice. She elaborates on the use of intuition, the "special" attention required by an analyst, the value of silence, and of humour, and the importance of psychosomatic processes – the way the body speaks through psychosomatic symptoms. All vitally relevant today and positively groundbreaking at the time.
Table of Contents

Acknowledgements
About the author
Foreword by A. H. Brafman
Introduction

1. Slouching towards Bethlehem… or thinking the unthinkable in psychoanalysis
2. Diagnosis and assessment for suitability for psychoanalytic psychotherapy
3. The treatment of a transvestite
4. The superego, anxiety and guilt
5. Sin and the superego: man and his conscience in society
6. The silent patient
7. On the tightrope: therapeutic and non-therapeutic factors in psychoanalysis
8. What does it mean: 'love is not enough'?
9. Manners makyth man: true or false?
10. The analysis of an elderly patient
11. The practice of psychoanalysis and Buddhism
12. Attention

References
Index
About the Author(s)
Nina Coltart was born in London in 1927 and passed away in Leighton Buzzard, Bedfordshire in 1997. She read Modern Languages at Somerville College, Oxford, but went on to train as a doctor, qualifying in 1957 at St Bartholomew's Hospital. After qualification, she worked as a psychiatrist but found more interest in her patients' emotions and experiences than medical conditions. Thus, in 1961, she set up in private practice as a psychotherapist, concurrently training as a psychoanalyst with the British Psychoanalytical Society. She qualified in 1964 as an associate member, became a full member in 1969, and a training analyst in the Independent Group in 1971.

She was an active member of the international psychoanalytic community, teaching and lecturing and also helping to administer various psychotherapy trainings, but she also extended the influence of analytic ideas outside that world. She taught extensively for the British Society on a series of courses, especially those concerned with questions of assessment and analysability. She built up an extensive consultation and referral service, concentrating on diagnosis and assessment for analytical therapy and for psychoanalysis. From 1972 to 1982, she was Director of the London Clinic, which interviews and assesses potential training cases for students of the British Society. She was Vice-President of the British Society and Chairman of its Board and Council from 1984 to 1987. She retired in 1994.
You may also like