Driving Soma: A Transformational Process in the Analytic Encounter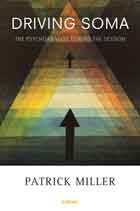 Book Details
Publisher : Routledge
Published : September 2014
Cover : Paperback
Pages : 320
Category :
Psychoanalysis
Catalogue No : 33945
ISBN 13 : 9781782200017
ISBN 10 : 1782200010
Plunged into the experience of an analytic session, analysand and analyst can come closer to what Freud terms the "primary processes". A clear-cut distinction between body and mind tends to become blurred while the bodily-egos of both protagonists are more effectively present to each other. How deeply can they affect each other, and can the transformational working through of the drives give access to potential transformations not only within the dimension of the erogeneous body but also of the soma?
This book explores these complex issues from a number of different perspectives: the clinical approach of patients with somatic diseases; the metapsychology of the analyst at work, including different aspects and functions of formal regression; the function of figurability of certain bodily enactments; the specific use the analyst can make of his own subjectivity (relationship between subjectivity and neutrality) and how this leads to a specific way of thinking about intersubjectivity in psychoanalysis; and the way in which some works of art can enrich how we confront the body-mind-soma issue in our analytic experiences with our patients.
An attempt to erase the body from our field of investigation, not only the erogeneous body of infantile sexuality but also the body of soma, is active in every psychoanalytic culture. The author, who was trained in France, draws on Lacan and examines the way in which he progressively tried to disembody the theory and practice of psychoanalysis. He also argues that psychoanalysts could have a mutually enriching dialogue with neuro-biologists, not denying their differences of approach, but rather stemming out of them.
Reviews and Endorsements
'I recommend this book as a profound meditation on the analytic encounter and its potential to assist the analysand to access his or her most painful experiences in the presence of the analyst and make them his or her own. Patrick Milller offers a compelling understanding of the continuous presence of the soma in psychic life and especially in the psychoanalytic process.'
— Ana-María Rizzuto, MD, Training and Supervising Analyst Emerita, PINE Psychoanalytic Center, Massachusetts, USA

'The psycho-somatic reaction one feels in reading Patrick Miller is supplemented with a close, encyclopaedic exposure to psychoanalytic theory at a highly sophisticated level. Miller's deep grasp of difficult issues leaves the reader extremely satisfied because Miller not only sheds new light on known problems, but also breaks new theoretical ground.'
— Edward Nersessian, MD, Clinical Professor of Psychiatry, Weill Cornell Medical College; Training and Supervising Psychoanalyst, New York Psychoanalytic Institute; Director, Helix Center for Multidisciplinary Studies

'This fascinating book leads the reader through the complex dynamic, topographic, and structural pathways from soma-body to psychic organisation that includes, specifically, the analyst's somato-psychic presence and subjective intra-psychic work. Patrick Miller's sophisticated discursive capacities enable him to explore in an unbiased way the differences and possible bridges – from a clinical and a conceptual perspective – between Freud, Klein, Bion, Winnicott, and Lacan, amongst others, whilst paying constant attention to the development of the intrasubjective and intersubjective area within the arena of the psychoanalytic process. A strong plea is made for free association, free-floating attention, abstinence, and neutrality as a guarantee of the specificity of the psychoanalytic method in the service of the mutative process – a voyage from the depths of the biological, primal world of drives to representation and symbolisation.'
— Jacqueline Amati Mehler, Training and Supervising Psychoanalyst, Italian Psychoanalytic Association; recipient of the Mary S. Sigourney Award, and co-author of The Babel of the Unconscious

'In our new digital age, this book is a must-read for every therapist who would be tempted to try internet or Skype therapy. Reading Patrick Miller, one remembers the degree to which one has forgotten the body and its power in the analytic encounter. Miller interrogates our desire to forget. He led me to ask: are we forgetting the body because it is no longer convenient for us to have bodies in the room? Clearly written, profoundly humanistic, his elegant examples and deft theoretical work reframe classical theory in a clear, contemporary light.'
— Professor Sherry Turkle, Abby Rockefeller Mauzé Professor of the Social Studies of Science and Technology, Massachusetts Institute of Technology; author of Alone Together: Why We Expect More From Technology and Less From Each Other
About the Author(s)
Patrick Miller is a psychiatrist and psychoanalyst based in Paris. He was a member of the Quatrième Groupe (Paris), which he left in 2004, and is a founding member of S.P.R.F (Société Psychanalytique de Recherche et de Formation). He is also an IPA training and supervising analyst, and a member of C.A.P.S. (Princeton). Miller is also the author of Le Psychanalyste pendant la séance (2001) and has contributed to many other publications.
You may also like