Dreamtelling, Relations, and Large Groups: New Developments in Group Analysis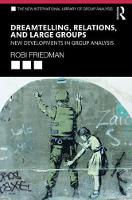 Book Details
Publisher : Routledge
Published : April 2019
Cover : Paperback
Pages : 110
Category :
Group Psychotherapy
Catalogue No : 94357
ISBN 13 : 9781138346284
ISBN 10 : 1138346284
Also by Robi Friedman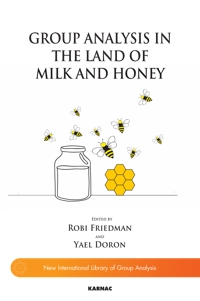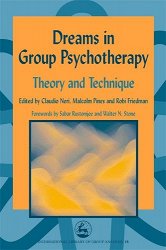 Robi Friedman is an experienced group analyst and clinician specializing in conflict resolution, and in this important collection of his work, he presents his most innovative concepts.
Dreamtelling is an original approach to the sharing of dreams with partners or within families, exploring how the dreamer's unconscious messages can be communicated, and helping to contain emotional difficulties. The book also explains Friedman's concept relation disorders, which locates dysfunctional behavioural patterns not within intrapsychic issues, but rather as a function of dynamics in group relations. And finally, the book presents the soldier's matrix, a method for conceptualizing processes in highly stressed organizations and societies which are either under existential threat or pursuing glory. In the process of becoming a soldier's matrix, subgroups and nations progressively lose shame, guilt and empathy towards perceived enemies and the Other, and every society member embraces a selfless role. Applying this method to training in groups provides an optimal way out of organizational and national crisis.
The book will be of great interest to group analysts. It will also appeal to psychoanalysts, psychotherapists and clinical psychologists with an interest in conflict resolution.
About the Author(s)
Robi Friedman, PhD, is a clinical psychologist and group analyst, and co-founder and former Chair of the Israeli Institute of Group Analysis. He is also President of the Group Analytic Society International and a former Chair of the Israeli Association for Group Psychotherapy. He currently teaches at Haifa University and at the Israeli Institute of Group Analysis.
You may also like