Book Details
Publisher : Routledge
Published : January 1991
Cover : Paperback
Category :
Psychoanalysis
Catalogue No : 1779
ISBN 13 : 9780415017985
ISBN 10 : 041501798X
Also by Hanna Segal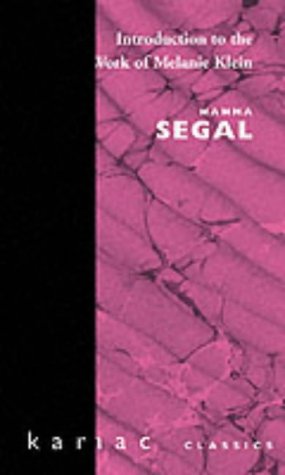 Symbolism, aesthetics, dreams, and psychotic thinking are explored by Segal, who integrates the ideas of Freud, Klein and Bion.
Reviews and Endorsements
Hanna Segal's work, especially on symbolism, aesthetics, dreams, and the exploration of psychotic thinking, has established her as an outstanding figure in psychanalysis, particularly in psychoanalysis of the Kleinian tradition. In Dream, Phantasy and Art she reworks her ideas on these topics and brings them vividly alive in a new integration which links them afresh to the work of Freud, Klein, and Bion. Throughout the book, the clinical illustrations the author has selected brilliantly spotlight the theory, touching the imagination, and fixing even the most difficult ideas permanently in the reader's mind. In a mutually enhancing relationship, theory and clinical example are combined, and then applied, to create the author's new and original theories of art and aesthetics. As Betty Joseph notes in her foreword, Segal's writing, and in particular this book, does much to enrich psychoanalysis not only because of the clarity and intelligence but also because of the depth and breadth of her interests and her clinical imagination.
About the Author(s)
Hanna Segal was born in Poland in August 1918 and studied medicine in Warsaw and Paris before qualifying at the Polish Medical School in Edinburgh in 1943. She became a psychoanalyst four years later, having trained under Melanie Klein, with Paula Heimann and Joan Riviere as her first supervisors. Dr Segal then qualified in child analysis and afterwards became a training analyst in the British Psychoanalytical Society in 1951-52. She also served as President of the British Society and Vice-President of the International Psychoanalytical Association. She was a fellow of the Royal College of Psychiatry, and was also Visiting Professor of the Freud Memorial Chair, University College, London. Her publications include Klein (1979), The Work of Hanna Segal (1981), Introduction to the Work of Melanie Klein (1988) and Dream, Phantasy and Art (1990).
You may also like