Domesticando Pensamentos Selvagens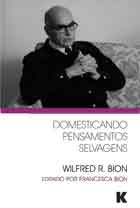 Book Details
Publisher : Editora Karnac
Published : October 2015
Cover : Paperback
Pages : 64
Category 2 :
Psychoanalysis
Catalogue No : 36017
ISBN 13 : 9781910445013
ISBN 10 : 1910445010
Also by Wilfred R. Bion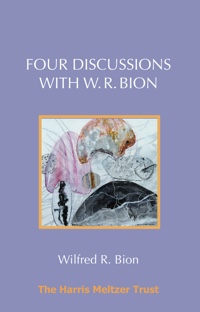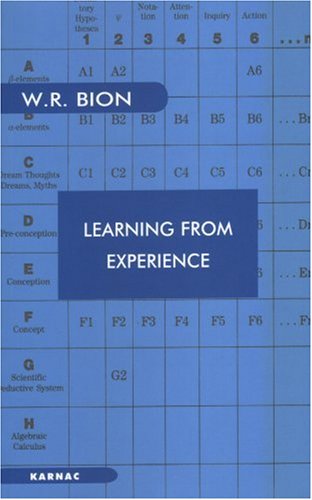 Paperback
£11.69
In stock, despatched within 24 hours
Free delivery worldwide
This title has been delisted and is no longer available to purchase
Domesticando Pensamentos Selvagens reúne trabalhos inéditos de dois diferentes períodos da vida de Bion, que estão relacionados, como Parthenope Bion Talamo diz, em sua introdução, pelo conceito de classificar e conceitualizar o pensamento. O primeiro artigo, "A Grade", data de 1963 e é uma discussão de grande clareza sobre uma das ferramentas conceituais de Bion mais amplamente usadas; antecede seu artigo mais coloquial com o mesmo título (publicado em Dois Artigos) em vários anos. Como um artigo pedagógico sobre o tema, esta versão de "A Grade" é incomparável e, sem dúvida, será de grande valor para todos os estudiosos de seu trabalho.
A segunda parte do livro consiste de transcrições de duas gravações feitas por Bion em 1977. Elas aparentemente pretendiam se constituir em capítulos iniciais de um livro que Bion nunca completou. Sublinham seu interesse em pensamentos "selvagens" ou "extraviados" e nos fornecem um insight sobre sua extraordinária sensibilidade quando da escrita de Uma Memória do Futuro.
As demais obras de Bion incluem Aprendendo da Experiência (1962), Elementos de Psicanálise (1963), Transformações (1965), Pensamentos Revisitados (1967), Atenção e Interpretação (1970), Dois Artigos: A Grade e Cesura (1977), Conferências Brasileiras (1990), Uma Memória do Futuro (1990), Cogitações (1992), Seminários Clínicos e Outros Trabalhos (1994), e os três volumes de autobiografia: O Longo Fim-de-Semana (1982), Todos os Meus Pecados Relembrados (1985), e Memórias de Guerra (1997).
About the Author(s)
Wilfred R. Bion (1897 -1979) was born in India and first came to England at the age of eight to receive his schooling. During the First World War he served in France as a tank commander and was awarded the DSO and the Legion of Honour. After reading history at Queen's College, Oxford, he studied medicine at University College London, before a growing interest in psychoanalysis led him to undergo training analysis with John Rickman and, later, Melanie Klein. During the 1940s his attention was directed to the study of group processes. Abandoning his work in this field in favor of psychoanalytic practice, he subsequently rose to the position of Director of the London Clinic of Psychoanalysis (1956-62) and President of the British Psychoanalytical Society (1962-65). From 1968 he worked in Los Angeles, returning to England two months before his death in 1979.

A pioneer in group dynamics, he was associated with the 'Tavistock group', the group of pioneering psychologists that founded the Tavistock Institute in 1946 on the basis of their shared wartime experiences. He later wrote the influential Experiences in Groups, an important guide for the group psychotherapy and encounter group movements beginning in the 1960s, and which quickly became a touchstone work for applications of group theory in a wide variety of fields. Bion's training included an analysis with Melanie Klein following World War II. He was a leading member in the Kleinian school while in London, but his theories, which were always based in the phenomena of the analytic encounter, eventually revealed radical departures from both Kleinian and Freudian theory. While Bion is most well known outside of the psychoanalytic community for his work on group dynamics, the psychoanalytic conversation that explores his work is concerned with his theory of thinking and his model of the development of a capacity for thought.
You may also like