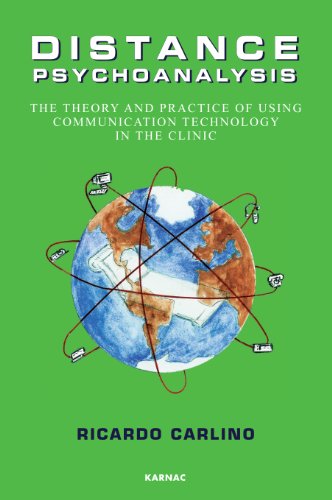 Book Details
Publisher : Routledge
Published : 2011
Cover : Paperback
Pages : 240
Category :
Psychoanalysis
Catalogue No : 31879
ISBN 13 : 9781780490137
ISBN 10 : 1780490135
'Many analysts around the world have found themselves in a situation of continuing (or even beginning) psychoanalytic treatment from a distance - either by telephone or other means of communication. No one has found the courage, however, to recognize this as a formal method, as Ricardo Carlino does in this brave, honest, and rigorous book.
'Freud's ingenious structure of the couch and chair was considered to be the only suitable format for more than one hundred years. Carlino's lucid book takes into account the changes that have taken place in our daily lives, as the result of the resounding technological changes that have influenced our means of communication.
'Carlino has had the courage to assimilate the changes that have come about in the modern world and argues that Freud's psychoanalytic method can continue to be applied in this new setting. The analytic system, with a patient freely associating his/her occurrences, together with an analyst who listens in silence and communicates his/her interpretation, has remained unaltered. This is precisely what Carlino develops so thoroughly in this book. Although the modus operandi has changed, the spirit of the analysis remains the same as always.
'This is an interesting and thoughtful text that will allow for the spread of analysis to other areas, whenever circumstances force us to reformulate our task. It is a book worth reading and will, no doubt, bring about reflection, debate, and a fruitful exchange of ideas.'
- R. Horacio Etchegoyen
About the Author(s)
Ricardo Carlino is a physician and psychoanalyst. He is also a full member of the Asociación Psicoanalítica de Buenos Aires and a full member of the International Psychoanalytical Association.
You may also like