Dimensions of Psychotherapy: Time, Space, Number and State of Mind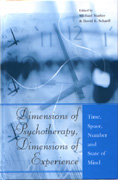 Book Details
Publisher : Routledge
Published : 2005
Cover : Hardback
Pages : 256
Category :
Individual Psychotherapy
Catalogue No : 22722
ISBN 13 : 9781583918630
ISBN 10 : 1583918639
Also by David E. Scharff
Also by Michael Stadter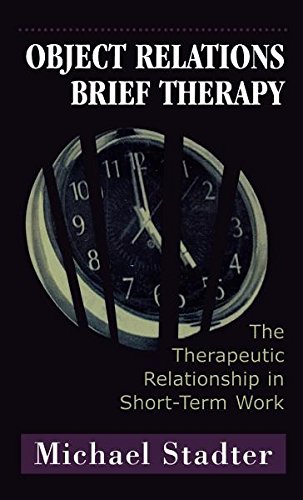 This book explores the three basic elements of psychotherapy - time, space and number - summarising theory, setting it in context and bringing concepts to life with clinical illustrations. Michael Stadter and David Scharff bring together contributions describing how each of these elements, as well as their simple and direct manifestations in the physical world, also combine to form the psychological dimensions of symbolic reality both in the inner world and in the transactional world. They also reveal how, in encounters between patient and therapist, the combination of inner worlds form a new, uniquely psychological, fourth dimension that saturates the activity and experience of the other three elements.
Dimensions of Psychotherapy aims to increase understanding of the action of the three dimensions of psychotherapy by looking at the elements that constitute the setting and process in which clinicians engage every day. The contributors, all of whom are experienced psychotherapists and psychoanalysts, connect their thinking on the dimensions to clinical practice by illustrating their ideas with case material and examining their impact on general treatment issues. This clear and readable investigation into the impact of the dimensions of time, space, number and state of mind will be of interest to practicing psychotherapists and psychoanalysts and students of psychoanalysis and philosophy.
About the Editor(s)
Michael Stadter, PhD, maintains a private practice in Bethesda, MD. He is author of Object Relations Brief Therapy: The Therapeutic Relationship in Short-Term Work.
More titles by Michael Stadter
David E. Scharff, MD, is Chair of the International Psychoanalytical Association's Committee on Family and Couple Psychoanalysis; Chair of the Board, Founder and former Director of the International Psychotherapy Institute, Washington, DC; and Clinical Professor of Psychiatry at Georgetown University and the Uniformed Services University of the Health Sciences. He is the founding Editor-in-Chief of the journal Psychoanalysis and Psychotherapy in China, and author and editor of numerous books and articles, including The Sexual Relationship, Object Relations Family Therapy (with Jill Savege Scharff), Object Relations Couple Therapy, The Interpersonal Unconscious, and Psychoanalytic Couple Therapy.
You may also like