Different Paths Towards Becoming a Psychoanalyst and Psychotherapist: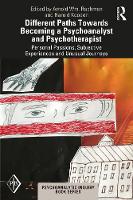 Book Details
Publisher : Routledge
Published : November 2020
Cover : Paperback
Pages : 280
Category :
Psychoanalysis
Category 2 :
Individual Psychotherapy
Catalogue No : 95375
ISBN 13 : 9780367523046
ISBN 10 : 9780367523
Also by Arnold W. Rachman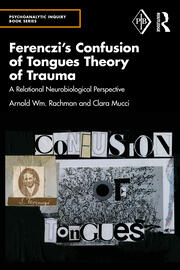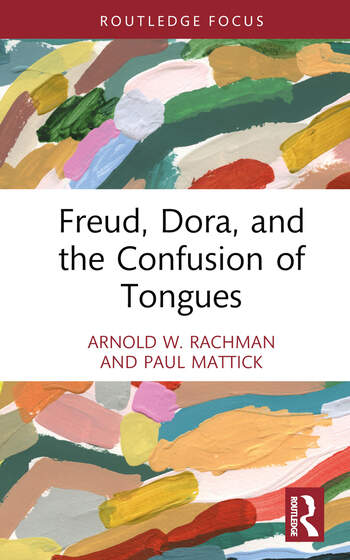 This book describes the personal journey of a collection of contributors, detailing their pathways to becoming psychoanalysts and psychotherapists, with insights from many of the most interesting analysts in the field.
The history of psychoanalysis and psychotherapy indicates that the pioneers were individuals who came from different pathways, such as medicine, law, education, and art. The integration of men and women with different educational and career backgrounds enhance the intellectual and clinical evolution of the field. Here, Arnold Rachman and Harold Kooden have invited a diverse group of practicing clinicians to demonstrate that psychoanalysis and psychotherapy continues to welcome and integrate individuals with a wide variety of intellectual interests and atypical career pathways.
In showing how varied and personalized the route into analysis can be, this book will be of great interest to clinicians of all levels and experience, and will offer inspiration to those just entering the profession.
Reviews and Endorsements
"This remarkable and unique collection of essays will be of extreme interest to people wherever they are on their journey to becoming psychoanalysts. The diverse experiences, challenges and struggles of a diverse group of accomplished analysts, narrated with remarkable candor, will promote reflection in candidates, colleagues and patients as they navigate their own paths." - Robert Prince, Adjunct Clinical Associate Professor, NYU Postdoctoral Program in Psychotherapy and Psychoanalysis.

"What does it take to become a psychoanalyst or psychotherapist? This collection of personal narratives by individuals steeped in different theoretical traditions reveals no singular developmental explanation. Some become therapists after experiencing youthful trauma. Others took on an instinctive role of caretaker in early life. Still others came to their vocation with a predisposition for the arts - music, literature, theatre, or photography - and even the priesthood. What all had in common was curiosity about and empathy for the human condition. Further, they all manage to engage the reader with their life stories, so generously shared in this volume." - Jack Drescher, MD, Clinical Professor of Psychiatry, Columbia University.

"Arnold Rachman and Harold Kooden masterfully pulled together a collection of twelve chapters, compellingly written by distinguished psychoanalysts and psychotherapists, from a wide range of cultural backgrounds and various disciplines. In this unique and comprehensive book, each contributor offers autobiographical details of early and painful subjective life experiences, illuminating their resilience and post-traumatic growth. The crucial impact of the analytic interaction and influence of mentors, teachers and theorists are emphasized, as well as their creative and innovative ability to integrate their personal history with translated knowledge from their professional discipline to enrich, deepen and expand their use of self in a two-person therapeutic experience. This is an important book for clinicians of all levels of experience, inspiring for those contemplating entering this field and reassuring for anyone embarking upon psychotherapeutic treatment." - Susan A. Klett, PhD, PsyD, LCSW-R, Training and Supervising Analyst at the Institute of Contemporary Psychoanalysis LA, Faculty at the Institute of the Postgraduate Psychoanalytic Society, former President of Postgraduate Psychoanalytic Society.
About the Editor(s)
Arnold W. Rachman, PhD, FAGPA, is a Training and Supervising Analyst at the Institute of the Postgraduate Psychoanalytic Society, New York; a Clinical Professor of Psychology at Derner Institute, Adelphi University; Associate Professor of Psychiatry, New York University Medical School; on the Faculty of the Trauma and Disaster Studies Program, New York University Postdoctoral Program in Psychoanalysis; on the Board of Directors, Sandor Ferenczi Study Center, New School for Social Research; and author of: Sandor Ferenczi: The Psychotherapist of Tenderness and Passion and Psychotherapy of Difficult Cases: Flexibility & Responsiveness in Clinical Practice.
More titles by Arnold W. Rachman
Harold Kooden, PhD, is a Clinical Psychologist in private practice and a Fellow of the American Psychological Association. He was a founder and board member of the National Gay and Lesbian Education Foundation, board member of the New York State Martin Luther King, Jr. Institute for Nonviolence, and founding member and community activist of Services and Advocacy for GLBT Elders (SAGE). Besides having authored many articles on gay psychology, in 2000 he published Golden Men: The Power of Gay Midlife.
You may also like