Dependence in Man: A Psychoanalytic Study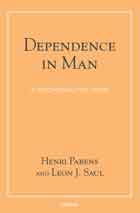 Book Details
Publisher : Karnac Books
Published : April 2014
Cover : Paperback
Pages : 272
Category :
Psychoanalysis
Catalogue No : 35664
ISBN 13 : 9781782201595
ISBN 10 : 1782201599
Also by Henri Parens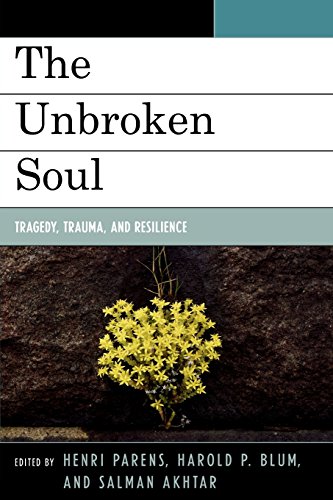 In this classic study, Henri Parens and Leon J. Saul provide a comprehensive review of Freud's writings on the subject of dependence, drawing attention to the fact that Freud said much more about dependence than is generally recognised. The authors proceed to supplement the theory of dependence from their own perspective, drawing on the formulations of René Spitz and the findings of ethologists (especially in imprinting and primary socialization) in order to shed further light on the singularity of early human development. They postulate the libidinization of dependence and trace the effects of this on psychic development, and also consider the dependence continuum in dynamic and economic terms ("inner sustainment"), which reflects the equilibrium between dependency and self-reliance. Utilising Anna Freud's developmental lines and Margaret Mahler's subphases of separation and individuation, they trace the epigenesis of dependence and provide illuminating clinical examples.
In both its theoretical formulations and its clinical implications, this book will be of interest to psychoanalysts, psychiatrists, and to clinicians in allied fields. The recognition of normative dependence brings pathological dependence into clearer focus, thus refining assessments of dependence in treatment and offering a more discriminating frame of reference for teaching and research. Because it focuses on normative aspects of dependence, this book will provide a fresh orientation for all students of human behavior and will undoubtedly raise many questions and stimulate further research.
Reviews and Endorsements
'Dependence is not only a primary determinant of behavior, it is also a powerful inducer of development. By introducing new concepts, Parens and Saul have added significance to that thesis. They have set themselves the task of tracing dependence and its vicissitudes through the life cycle, from the early mother–infant dyad, and the triad of the oedipal period, through to adolescence, maturity, and senescence. In the process, the dimensions, co-ordinates, and variables of dependence emerge in all their richness.'
—Margaret S. Mahler, from the Foreword
About the Author(s)
Henri Parens, MD, is Professor of Psychiatry at Thomas Jefferson University and Training and Supervising Analyst (Adult and Child) at the Psychoanalytic Center of Philadelphia. He was formerly the Director of the Early Child Development Program, MCP/EPPI, and President of Parenting for Emotional Growth, Inc. He is the author of over 250 publications, including twenty-two books, as well as producing five scientific films, a documentary, and a television series for CBS. Dr Parens is a Holocaust survivor, and the recipient of many honors and awards.
Leon J. Saul (1901–1983) was Emeritus Professor of Psychiatry, University of Pennsylvania, and Emeritus Training and Supervising Analyst at the Philadelphia Psychoanalytic Institute. He was past President of the Philadelphia Psychoanalytic Society and of the American Psychosomatic Society, and Psychiatric Consultant at Swarthmore College. He also served on the Board of Professional Standards of the American Psychoanalytic Association, and was the author of numerous books and articles.
You may also like