DBT-Informed Art Therapy: Mindfulness, Cognitive Behavior Therapy, and the Creative Process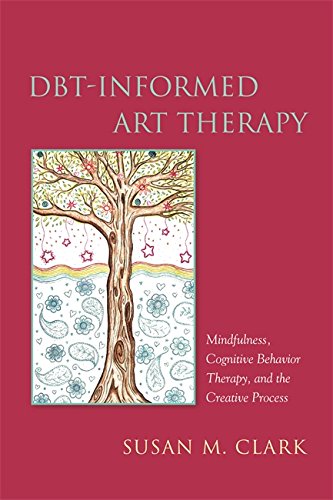 This book will help you understand DBT-informed art therapy, and how to apply it to your practice. Dialectical Behavior Therapy (DBT) treats problems with emotion regulation, and is especially effective in treating chronic self-harming and suicidal behaviors associated with Borderline Personality Disorder. Combining the structure and skill development of DBT with the creativity and non-verbal communication of art therapy can be a significant advantage in treating patients who are resistant to talking therapy.
This book gives a comprehensive overview of the growing literature and research on DBT-informed art therapy, drawing upon the work of pioneers in the field to explain different types of DBT-informed art therapy and the 'Three Ms' at its core: Mindfulness, Metaphor and Mastery. It also includes creative visual exercises and activities for developing the skills of core mindfulness, interpersonal effectiveness, emotion regulation, distress tolerance, and non-judgemental acceptance among clients.
You may also like