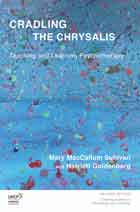 Book Details
Publisher : Routledge
Published : March 2015
Edition : Revised
Cover : Paperback
Pages : 176
Category :
Individual Psychotherapy
Catalogue No : 35448
ISBN 13 : 9781782201496
ISBN 10 : 1782201491
This book addresses the ethical and philosophical basis for the teaching/learning involved in becoming a psychotherapist. How can training prepare prospective psychotherapists, counsellors, and counselling psychologists for a task whose practitioners cannot even agree as to whether it is an art or a science, an impersonal clinical interaction or a profoundly humane, even 'spiritual' encounter?
The authors believe they share with their students a passion about the possibilities inherent in this particular kind of conversation. Such a meeting demands a fully personal engagement and a profoundly ethical attitude towards the relationship with the Other; it is also potentially an important beginning in 'repairing the world'.
The book explores the relative importance and emphasis of the structure, content and process of psychotherapy training. Its thesis is that the teaching/learning takes place in the quality of the reciprocal meeting between the teacher and the learner. The teacher must be alert to potential, with the capacity to 'cradle', to hold gently, not squeezing, suffocating or seeking to make in one's own image, but respecting and remaining in awe of the process of transformation and emergence.
In a celebration of the triumvirate of ethics, collaboration and dialogue, the authors go on to present their view of the wisdom the field of psychotherapy has to offer beyond the consulting room, in a consideration of our day to day relations with our family, friends, neighbours, and colleagues, and strangers we encounter along the way.
Reviews and Endorsements
'This is one of the very few books I have ever found that takes seriously the experience of training in psychotherapy and argues (and demonstrates) that it is something to reflect on. The authors talk to each other about theory and practice, ethics and experience. I came to really enjoy this strategy and found myself thinking and almost commenting out loud in a way that I seldom do when following the "straightforward" explication of theory. What is particularly heartening about this book is the way in which the authors allow us into their dilemmas rather than simply explaining the right way to do something. Mary MacCallum Sullivan and Harriett Goldenberg remind us that the essence of psychotherapy is the search for meaning inherent in that which we see, rather than a practice that diagnoses and imposes meaning on a phenomenon.'
— Professor Martin Milton, Professor of Counselling Psychology, Director of Counselling Psychology programmes, Regent's School of Psychotherapy and Psychology

'Within this thought-provoking volume, these two highly experienced and accomplished psychotherapists and trainers engage with the fundamentals of what psychotherapy is and the spirit in which it is practised. This discussion is all the more apposite given that it is conducted whilst acknowledging the pressing challenges psychotherapy currently faces: the need to be evidence based and the pressure to manualise training, to name but two. In many ways, this book represents a muchneeded endeavour to reclaim the heart and soul of psychotherapy. This is essential reading for all psychotherapists, regardless of experience or modality, who care about the future of their profession.'
— Lars Carson, UKCP-registered integrative psychotherapist in independent practice
About the Author(s)
Mary MacCallum Sullivan, BEd(Hons), MA(Psych & Couns), UKCP Reg., PMCosca, has worked for many years in postgraduate psychotherapy education and training as teacher, team leader and manager, and is an experienced independent practitioner who works with a wide range of clients. She is co-author with Harriett Goldenberg of 'Psychotherapy, Relationality and the Long Revolution' in The Psyche in the Modern World: Psychotherapy and Society (ed. T. Warnecke), editor of Unconscious Communication In Practice (1999), and co-editor with Bernard Burgoyne of The Klein-Lacan Dialogues. She has also authored a number of papers and chapters, concentrating latterly on ethics and the wider implications of psychotherapy as a 'new technology of human relations'.
Harriett Goldenberg, MA, MSc, CPsychol, AdDipEx, MBACP, HPC, has over twenty-five years clinical experience working with adults (including both individuals and couples), having begun by setting up one of the first fertility counselling services in England, in the NHS, whilst training as a counselling psychologist. She currently works as an existential-phenomenological psychotherapist, and has developed a deep professional interest in a wide range of experiences of marginality, and minority experience, with a strong element of intercultural work in her practice. Her writing spans a range of themes, much of it written in collaboration, such as Cradling the Chrysalis: Teaching and Learning Psychotherapy, which she wrote with friend and colleague Mary MacCallum Sullivan. In fact, collaboration is a hallmark of her work, whether it be with a client in the consulting room, a colleague in the training process, or a fellow author.
You may also like