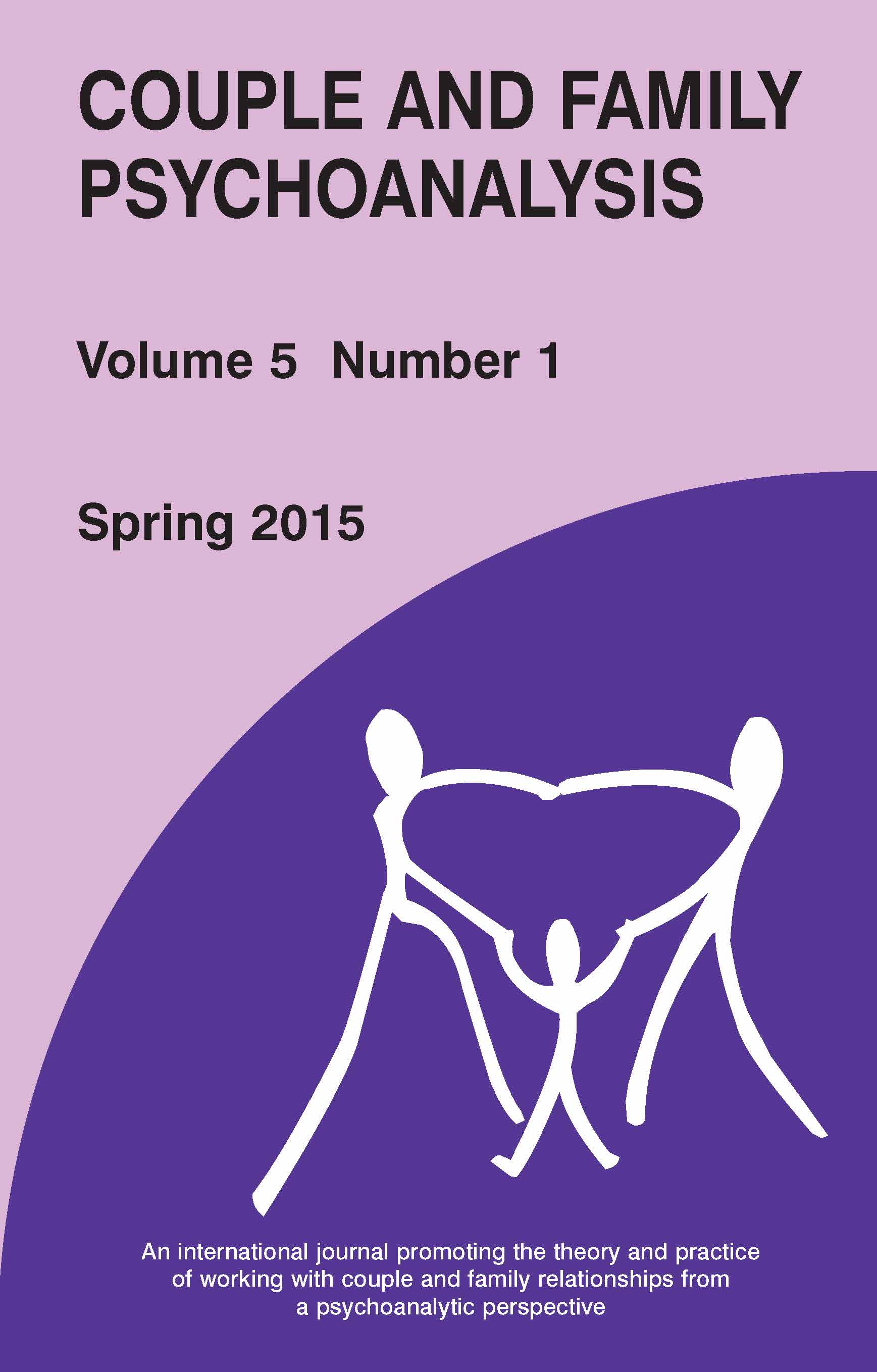 Also by Molly Ludlam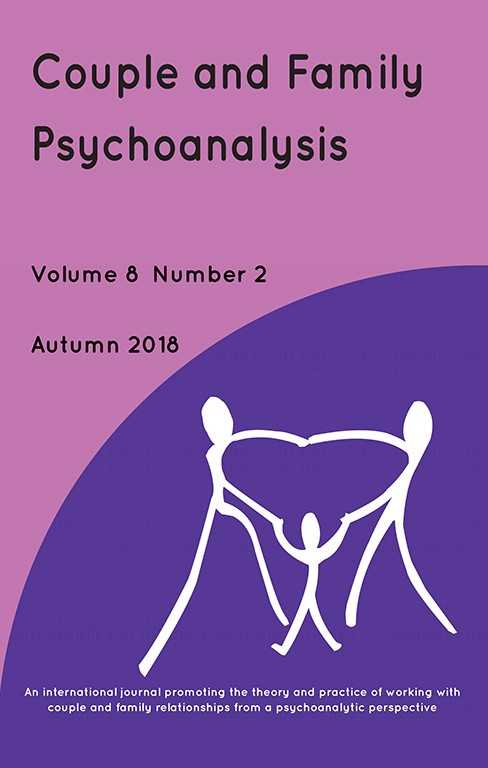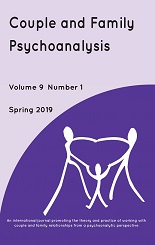 Couple and Family Psychoanalysis Journal is an international journal sponsored by The Tavistock Institute of Medical Psychology, and aims to promote the theory and practice of working with couple and family relationships from a psychoanalytic perspective. It seeks to provide a forum for disseminating current ideas and research and for developing clinical practice.
Editorial Molly Ludlum

Personal View
"Seeing Things Through My Eyes": Understanding the Baby's Perspective and Contribution to Psychodynamic Couple and Family Work by Campbell Paul

Articles:
Analysing the Dynamics in a Couple with Primitive Defences by Hannah Fox

Working in the Presence of Unconscious Couple Beliefs by Julie Humphries

The Contribution of Creative Responses to the Experience of Shame in Couple Psychotherapy by Amita Sehgal

Brief Intervention with a Chinese Family by Jill Savege Scharff and David E. Scharff

Contributions to the Link Perspective in Interventions with Families: Theoretical and Technical Aspects, and Clinical Application by Alicia Monserrat and Elizabeth Palacios

"The House of the Seven Women": the Fading of Generational Boundaries in the Family by Andrea Seixas Magalhães and Terezinha Féres-Carneiro

Book Reviews

Arts Review

Notes on Contributors

Forthcoming Events

Instructions to Contributors
About the Editor(s)
Molly Ludlam is a psychoanalytic psychotherapist with couples, individuals, and parents in private practice and a Full Member of the British Society of Couple Psychotherapists and Counsellors, and Member of the International Council of Editors of Psychoanalytic Journals. She is author, editor and contributor to many books and journals.
You may also like