Contemporary Psychoanalysis and Modern Jewish Philosophy: Two Languages of Love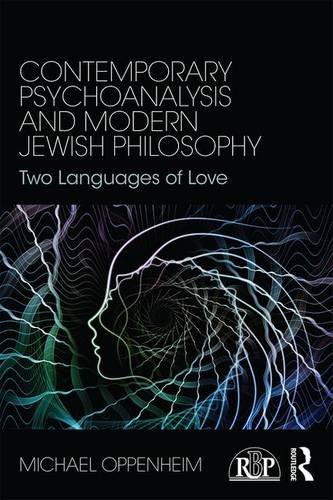 Book Details
Publisher : Routledge
Published : 2016
Cover : Paperback
Pages : 226
Category :
Psychoanalysis
Catalogue No : 39629
ISBN 13 : 9781138119437
ISBN 10 : 1138119431
Also by Michael Oppenheim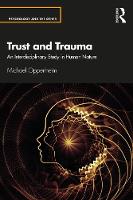 Relational psychoanalysis and modern Jewish philosophy have much to say about the dynamics of human relationships, but there has been no detailed, thorough, and constructive examination that brings together these two incisive discourses. Contemporary Psychoanalysis and Modern Jewish Philosophy: Two Languages of Love explores the critical similarities and differences between the two disciplines, casting new light on both the analytic and philosophical understandings of how relationships develop, flourish, and fail. For psychoanalysts such as Hans Loewald, Stephen Mitchell, and Jessica Benjamin, love is seen as a fundamental life force, a key to human motivation, and the transformative core of Freud's therapeutic talking cure.
The Jewish philosophers Franz Rosenzweig, Martin Buber, and Emmanuel Levinas envision love as having both a human and divine dimension, expressed through the dual commandments to love God and the neighbor. The two languages are brought to life through chapters that investigate: the relationship between self-love and love of the other, the dynamics of intersubjectivity, the methods and possibilities of human transformation, the magical powers of language, the goal of achieving a meaningful life, the significance of responsibility for others, and the challenge that death poses to life's fullness. This multidisciplinary study, drawing on psychology, philosophy, religion, and feminism, provides an important contribution to contemporary scientific and humanistic interest in the social and relational dimensions of human living. The book will appeal especially to clinicians, theorists, and scholars of psychoanalysis, philosophy of religion, and Jewish studies as well as advanced students studying in these fields.
About the Author(s)
Michael Oppenheim is a distinguished professor emeritus at Concordia University, Montreal.
You may also like