Contact with the Depths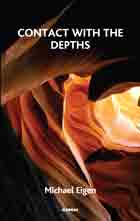 Book Details
Publisher : Routledge
Published : 2011
Cover : Paperback
Pages : 160
Category :
Psychoanalysis
Catalogue No : 29922
ISBN 13 : 9781855758476
ISBN 10 : 1855758474
Also by Michael Eigen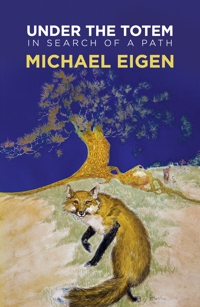 This book explores ways we make contact with the depths in ourselves and each other. We are deeply moved by contact we make with life, yet also puzzled by a need to break or lose contact, and often suffer wounds by failure of contact to be born. Our sense of contact is tenacious and fragile, subject to deformations, plagued with a sense of jeopardy. Chapters focus on ways we make-and-break contact in the wounded aloneness of addiction, the wounded beauty of psychosis, the importance of not knowing and wordlessness, ways we transmit emotions, the need to start over, and harm we cause by trying to get rid of and misuse tendencies that are part of our makeup.
Our contact with life, ourselves, each other is challenged. And through it all, we have need for deep contact, contact with the depths, fulfilling and suspenseful. Contact we never stop growing into, part of the mystery, care and love of everyday life. Our mixed capacities can stymie us, cause confusion, a kind of centipede not knowing how to use its legs. But they also are a source of plasticity, ability to survive and survive well - if only we keep learning how to use our evolving makeup, don't give up on it, or it on us.
Reviews and Endorsements
'Eigen invites us to dive into depths that open us to new colours and to the mystery. There is a sense of life taken in its globality, which goes beyond the beaten tracks of psychoanalytic books and reaches depths rarely met. One grasps here the beat of human existence. Here comes the authentic meaning of the probe of Bion, which continuously expands the very field it explores. Eigen shows us his extraordinary capability to pick up the interruption and the recovery of the communication within the analytic work and within one's self.'
- Antonino Ferro, author of The Analytic Field: A Clinical Concept

'Like a flower slowly unfolding its petals to reveal its hidden mystery, Michael Eigen's Contact with the Depths shows us how moving, surprising, and joyous the therapy experience can be. He is a master clinician and a major thinker and this work will inspire for years to come.'
- Mark Epstein, MD, author of Thoughts without a Thinker

'Michael Eigen's work is uncompromising in the best sense. He addresses problems that really matter to him, and he will accept nothing less than thinking and feeling a route through them that is thoroughly and uniquely his own. You don't add what he has to say to your store of knowledge so much as steep yourself in the experience of reading him, an experience that offers, and requires from the reader, a personally authentic sensibility that is sometimes mystical. He invites you to feel your way into a rapport with him, especially around his experience with patients, but also with what he conveys about his longstanding relationships with Bion, Winnicott, Buddha, Jesus, the Kabbalah, and others. Eigen manages to succeed in all these ways in a text that nevertheless remains accessible and expressive throughout, and therefore a real pleasure to read. The title of this fine and moving book, Contact with the Depths, is a description of what we gain from it: we contact Eigen's depths, and our own, and we are better for the experience. Eigen has produced another important contribution to the psychoanalytic literature.'
- Donnel B. Stern, author of Unformulated Experience and Partners in Thought

'The "depths" referred to in the title of Eigen's latest passionately engaged book are not primarily those of psychosis but of not-knowing. The author gives us a substantive redigestion of his long experience as analyst, seminar leader, musician, and religious thinker who embraces the theological spectrum from Buddhism to the Old Testament with a wise and humble humanity. His personal psychoanalytic icons include Freud, Bion, and Winnicott, yet he models his work less on their theory and more on their immersion in the psychoanalytic process as something which "spontaneously orders itself". The quest is for an "opening" in which growth can occur as a result of "hard work and grace". It is a quest that has mutual repercussions for both patient and therapist, in different and individual ways. (Indeed from early days as a therapist, he recognized that the job was to "work on my attitude - a work that continues to this moment".) Eigen wears his knowledge lightly, and concentrates on locating the key moments of "surprise" that indicate the possibility of new growth - which he likens to the wordless, the unknown, the arrhythmic in the musical pulse of an intimate therapeutic relationship. It should come as no surprise however that the concluding word of Eigen's book is "love".'
Meg Harris Williams, author of The Aesthetic Development

'As one begins to read Eigen's rich and unique text of far-ranging ideas, one becomes imperceptibly altered, virtually hypnotized, and one's attention drifts into an ever expanding vastness of nothing/everything. One becomes a mystic's companion. This is one of Eigen's most stimulating and exciting works. One experiences him as a spiritual philosopher, a holyman (in terms of the creed of spiritual/mystic psychoanalysis), and much more. He is in the process of creating a metapsychology for psychoanalytic mysticism as he puts forth the consummate virtue of "unknowing" so as to achieve faith in becoming one's most evolved self. Eigen's artfully chosen and carefully crafted language leads us to domains far beyond the reach of words -asking for our faith in their existence so that we can meet them- and they can meet us. What is this book of Eigen's about? It is about the countless domains and dimensions of wisdom we unwittingly have at our disposal.'
- James S. Grotstein, author of But At the Same Time and on Another Level
About the Author(s)
Michael Eigen is a psychologist and psychoanalyst. He is Associate Clinical Professor of Psychology in the Postdoctoral Program in Psychotherapy and Psychoanalysis at New York University (adjunct), and a Senior Member of the National Psychological Association for Psychoanalysis. He is the author of a number of books, including Toxic Nourishment, The Psychoanalytic Mystic, Feeling Matters and Flames from the Unconscious.
You may also like