Communicating with Children When a Parent is at the End of Life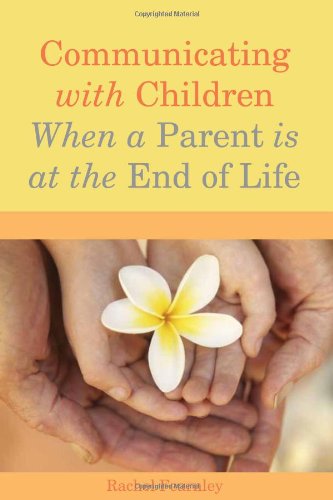 When a parent is nearing the end of life, children can feel like their world has been turned upside down, and they are often scared and confused about what is happening. Sensitive and clear communication with children is vital to help them understand and cope with their parent's illness.
This accessible book demonstrates how to support children through effective and sensitive communication, covering types of communication, language, information sharing, and overcoming common barriers. Developing confidence and skills such as talking, listening, giving children a voice and breaking bad news is also covered. The author outlines the concept of a 'communication continuum' which can be used to assess how much a child knows or understands about their parent's illness and how much they would like to know. The book contains a wealth of practical strategies and ideas, as well as case vignettes, practice tips and reflective exercises.
This is an essential resource for anyone working with or supporting a child whose parent is at the end of life, including palliative care workers, nurses, social workers, teachers and counsellors.
You may also like