Coming into Mind: The Mind-Brain Relationship: A Jungian Clinical Perspective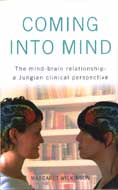 Also by Margaret Wilkinson
Contemporary neuroscience has a valuable contribution to make to understanding the mind-brain. 'Coming Into Mind' aims to bridge the gap between theory and clinical practice, demonstrating how awareness of the insights gained from neuroscience is essential if the psychological therapies are to maintain scientific integrity in the twenty-first century.
Reviews and Endorsements
Margaret Wilkinson introduces the clinician to those aspects of neuroscience which are most relevant to their practice, guiding the reader through topics such as memory, brain plasticity, neural connection and the emotional brain. Detailed clinical case studies are included throughout to demonstrate the value of employing the insights of neuroscience. The book focuses on the affect-regulating, relational aspects of therapy that forge new neural pathways through emotional connection, forming the emotional scaffolding that permits the development of mind.

Subjects covered include:
* Why neuroscience?
* The early development of the mind-brain
* Un-doing dissociation
* The dreaming mind-brain
* The emergent self

This book succeeds in making cutting-edge research accessible, helping mental health professionals grasp the direct relevance of neuroscience to their practice. It will be of great interest to Jungian analysts, psychoanalysts, psychodynamic psychotherapists and counsellors.

Contents:
Schore, Foreword. Why Neuroscience? Brain Basics. The Early Development of the Brain-mind. Memory Systems. The Fear System and Psychological Kindling in the Brain-mind. Un-doing Dissociation. The Adolescent Brain. The Dreaming Mind-brain. The Emergent Self. Postscript.
About the Author(s)
Margaret Wilkinson maintains a private practice in North Derbyshire, England. She is a professional member of the Society of Analytical Psychology, London, and a member of the editorial board of the Journal of Analytical Psychology.
You may also like