Collaborative Therapy and Neurobiology: Evolving Practices in Action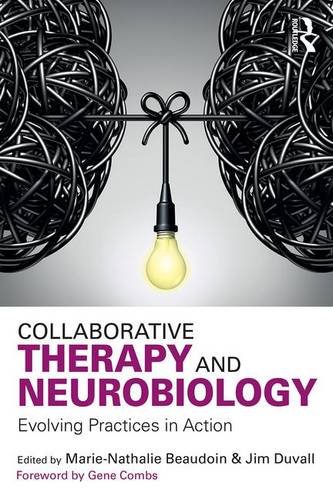 Book Details
Publisher : Routledge
Published : 2017
Cover : Paperback
Pages : 180
Category :
Individual Psychotherapy
Category 2 :
Neuroscience
Catalogue No : 40017
ISBN 13 : 9781138655454
ISBN 10 : 1138655457
Also by Jim Duvall
Collaborative Therapy and Neurobiology is the book many clinicians have been waiting for: an integration of twenty years of scientific and therapeutic cutting-edge ideas into concrete clinical practices. Interpersonal neurobiology and the development of exciting new technologies that allow us to better understand the brain have provided us with an enriched perspective on human experience.
Yet, many clinicians wonder how to use this knowledge, and how these discoveries can actually benefit their clients. In particular, what are the concrete practices that each field uses to help clients overcome the issues in their lives, and how can these fields build on each other's ideas? Could minimally developed concepts in each field be combined into innovative and powerful practices to foster client well-being?
This book offers a collection of writings which provide theoretical food for thought, research evidence, and most importantly hands-on, concrete clinical ideas to enrich therapists' work with a variety of clients. Illustrated with numerous transcripts of conversations and clinical stories, the ideas in this book will stimulate the work of people interested in renewing their practice with new ideas.
You may also like