Cognitive-Behavioral Therapy of Addictive Disorders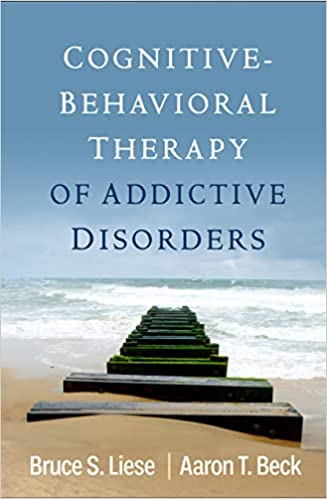 Book Details
Publisher : Guilford Press
Published : February 2022
Cover : Hardback
Pages : 292
Category :
Cognitive-Behavioural Therapies
Category 2 :
Addictions
Catalogue No : 96264
ISBN 13 : 9781462548842
ISBN 10 : 1462548849
Also by Aaron T. Beck
Also by Bruce S. Liese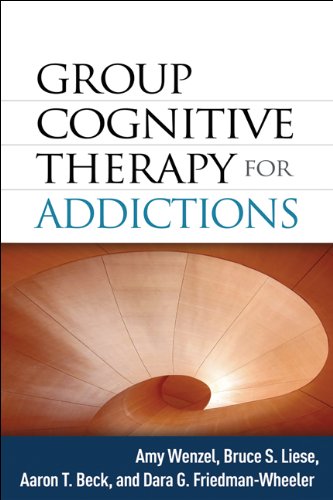 Grounded in decades of CBT research and clinical practice, as well as cutting-edge cognitive science, this book provides critical tools for understanding and treating the full range of addictive behaviors. Bruce S. Liese and Aaron T. Beck explain how to systematically develop case conceptualizations and support clients in achieving their recovery goals.
The authors use vivid case examples to illustrate CBT techniques, structure, psychoeducation, motivational interviewing, group treatment, relapse prevention, and other effective therapeutic components. Several reproducible forms can be downloaded and printed in a convenient 8 1/2 x 11 size. Reflecting nearly 30 years of important advances in the field, this entirely new book replaces the authors' classic Cognitive Therapy of Substance Abuse.
About the Author(s)
Bruce S. Liese, PhD, ABPP, is Professor of Family Medicine and Psychiatry at the University of Kansas Medical Center and Clinical Director of the Cofrin Logan Center for Addiction Research and Treatment at the University of Kansas. Dr. Liese has served as president of the American Psychological Association Division on Addiction Psychology (APA Division 50). His scholarly work has focused on the treatment of complex mental health problems and addictions. He has published widely and is presently on three APA journal editorial boards. He has taught courses on addictions, psychotherapy, and evidence-based practice and supervised hundreds of psychotherapy trainees. Dr. Liese is a recipient of the President's Citation for Distinguished Service and the Distinguished Career Contributions to Education and Training Award from APA Division 50, as well as an APA Presidential Citation for service to his community.
Aaron T. Beck, MD, is the founder of Cognitive therapy, and University Professor Emeritus of Psychiatry at the University of Pennsylvania, President Emeritus of the Beck Institute for Cognitive Behavior Therapy. Dr. Beck is the recipient of numerous awards, including the Albert Lasker Clinical Medical Research Award, the American Psychological Association (APA) Lifetime Achievement Award, the American Psychiatric Association Distinguished Service Award, the Robert J. and Claire Pasarow Foundation Award for Research in Neuropsychiatry, and the Institute of Medicine's Sarnat International Prize in Mental Health and Gustav O. Lienhard Award. He has worked extensively with personality disorders and has been an investigator on two studies using cognitive therapy with borderline personality disorder.
You may also like