Cognitive-Behavioral Therapy in Groups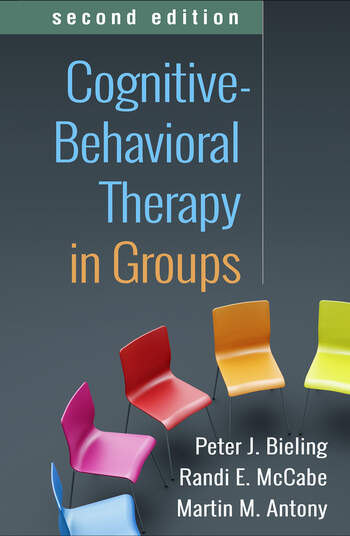 Also by Martin M. Antony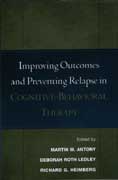 Also by Peter J. Bieling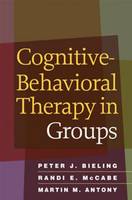 Also by Randi E. McCabe
The leading guide to group-based cognitive-behavioral therapy (CBT) has now been significantly revised with 70% new material, reflecting over 15 years of research and clinical advances. Too often, CBT training resources treat groups as simply an extension of individual therapy. Filling an important need, this text helps students and practitioners build essential skills for leveraging group process to optimize outcomes. Featuring sample dialogues, clinical pointers, and troubleshooting tips, the book provides practical answers to group leaders' most pressing questions. Effective protocols for treating specific disorders are presented, with a focus on CBT techniques and group process factors unique to each type of group.
New to This Edition
*Chapters on inpatient groups and mindfulness-based CBT.
*Chapters on additional disorders: posttraumatic stress disorder and borderline personality disorder.
*Fully rewritten chapters on anxiety disorders, substance use disorders, and psychosis.
*Discussions of timely topics, such as conducting virtual groups and the growth of transdiagnostic approaches.
*Even more clinician friendly; streamlined chapters highlight "what to do when."
About the Author(s)
Martin M. Antony, PhD, President-Elect of the Canadian Psychological Association, is Professor and Director of Graduate Training in the Department of Psychology at Ryerson University in Toronto. He is also Director of Research at the Anxiety Treatment and Research Centre, St. Joseph's Healthcare, Hamilton, Ontario. An award-winning researcher, Dr. Antony is the coauthor of When Perfect Isn't Good Enough, 10 Simple Solutions to Panic and numerous other books. His research, writing, and clinical practice focus on cognitive-behavioral therapy and the treatment of anxiety disorders. He has been widely quoted in the U.S. and Canadian media.
You may also like