Clinical Evolutions on the Superego, Body, and Gender in Psychoanalysis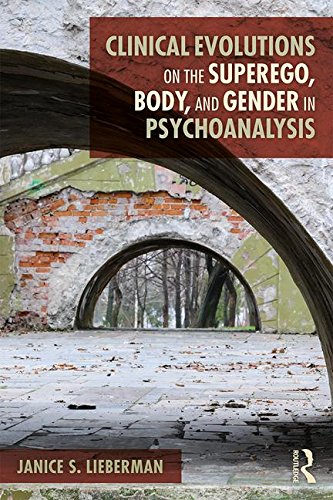 Book Details
Publisher : Routledge
Published : September 2018
Cover : Paperback
Pages : 222
Category :
Psychoanalysis
Catalogue No : 93779
ISBN 13 : 9781138590878
ISBN 10 : 1138590878
Also by Janice S. Lieberman
Patients in psychoanalytic treatment present with a variety of problems that reflect contemporary cultural issues and values. Clinical Evolutions of the Superego, Body, and Gender in Psychoanalysis explores the effects of such societal changes on psychoanalytic theory and clinical practice, covering topics such as greed, envy and deception, body narcissism, gender roles, and relationships. Janice S. Lieberman includes numerous clinical vignettes and insights into working clinically with changing norms.
Lieberman explores how changes in values and norms of behavior in the world beyond the consulting room have influenced what is now heard by analysts within it, using clinical data to demonstrate the psychological underpinnings of the values promulgated by current trends in politics and in society more widely. She explores what she observes to be a new superego; where deception abounds and often goes unpunished, where greed and envy have arguably increased and there is an enhanced emphasis on the body and its appearance. Traditional gender roles have been challenged in fortuitous ways, but a certain amount of chaos and confusion has ensued. Relationships are found and maintained using technology, yet many feel lonely and empty. She writes about the clinical dilemmas she has faced and offers suggestions for resolving them in working with today's patients. Lieberman also sees parallels for these developments in several artists' lives and in their work.
Clinical Evolutions of The Superego, Body, and Gender in Psychoanalysis will be of great interest to psychoanalysts and psychoanalytic psychotherapists.
You may also like