Childhood Psychosis: A Lacanian Perspective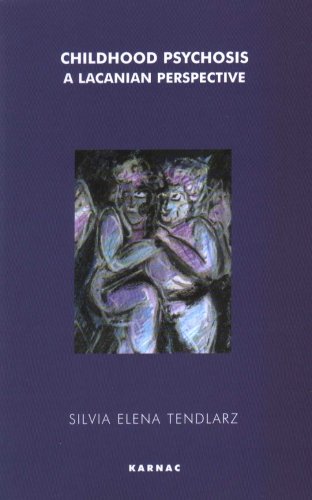 Childhood Psychosis is a well-structured and informative study that explores childhood psychosis and its different manifestations in depth, with special emphasis on the relation between psychosis and autism. Tendlarz uses clinical cases to illustrate different aspects of psychoanalytic theories and treatments.
Reviews and Endorsements
'There have been a number of presentations of the Lacanian theory of psychosis to appear in English over the last few years but until Tendlarz's book there has been no systematic study of the Lacanian theory of childhood psychosis.

'This superb book charts the development of perspectives on childhood psychosis in the work of Jacques Lacan and in that of later analysts working in the Lacanian tradition. Tendlarz shows an admirable command of the literature and the many secondary sources which deal with these clinical questions. In her blend of careful theoretical exposition and the clinical case examples, she brings to life a neglected thread of Lacanian work. She demonstrates how Lacanian ideas not only allow us to reformulate the classic post-Freudian approaches to childhood psychosis but are also crucial for the trials of clinical work with children.

'This book both inspires and informs. It is an essential study not only for students of Lacanian psychoanalysis, but also for all those who work with children in the context of contemporary psychoanalysis and psychotherapy.'
- Darian Leader, Psychoanalyst, Member of Centre for Freudian Analysis and Research
About the Author(s)
Silvia Elena Tendlarz is a member of the World Association of Psychoanalysis and is a psychoanalyst in private practice in Buenos Aires. She holds a doctorate in psychology from the University of Salvador in Buenos Aires and a doctorate in Psychoanalysis from the University of Paris VIII. She has written various books in the field of psychoanalysis.
You may also like